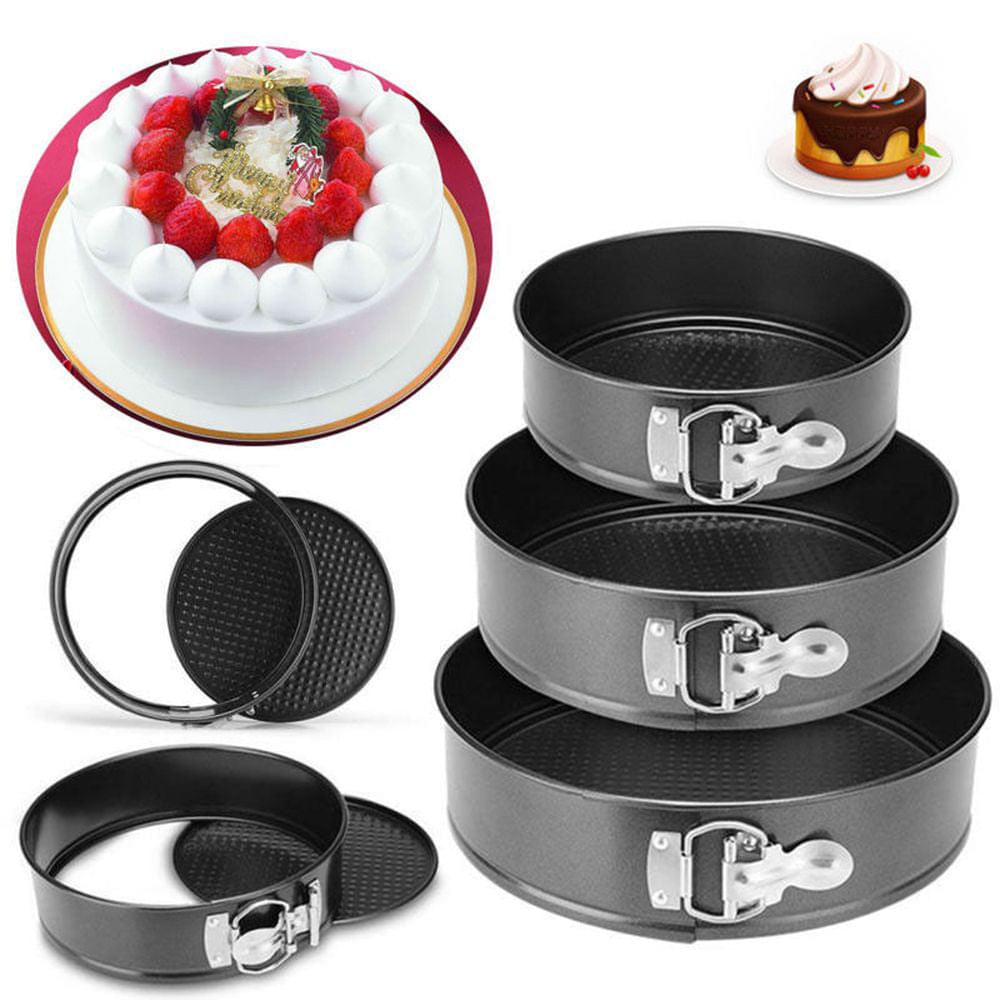 3 Pcs Set Round Shape Cake Pan Mould Teflon Non Stick Baking Can be Used in Microwave Oven Lockable Springform
Details:
Material: Non-Stick
These cake pans offer you cute and perfect shape cakes, truly giving you more for less! From sweet treats to succulent and savory baked meals, we are the premium choice for bakeware variety!
Perfect for Baking Three-Layered Cakes, Cheese Cakes, Coffee Cakes, Pizzas, Frozen Desserts, and More. The removable Bottom Can Be Detached and is Held Firmly Using a Spring Bracket.
Size : 18cm x 20cm x 22cm (3 Size)
HEAVY-DUTY STEEL BUCKLE forms a tight seal around the detachable bottom, creating a leak-proof barrier that turns out perfect cheesecakes, streusels, and other delicious desserts for family and guests.
Delivery Charges are Rs 150/- Free Delivery For Orders Over Rs. 2,999/-
Orders received on Sundays and on Pakistan's National Holidays will be processed and shipped on the next working day.
Delivery time is between 2 to 5 working days (No delivery on Sundays). However delivery can take up to 7 working days during busy shopping season or in case of excess demand.
We confirm orders with incomplete details via call/sms or WhatsApp from our Customer Service Representative if you are a new customer.