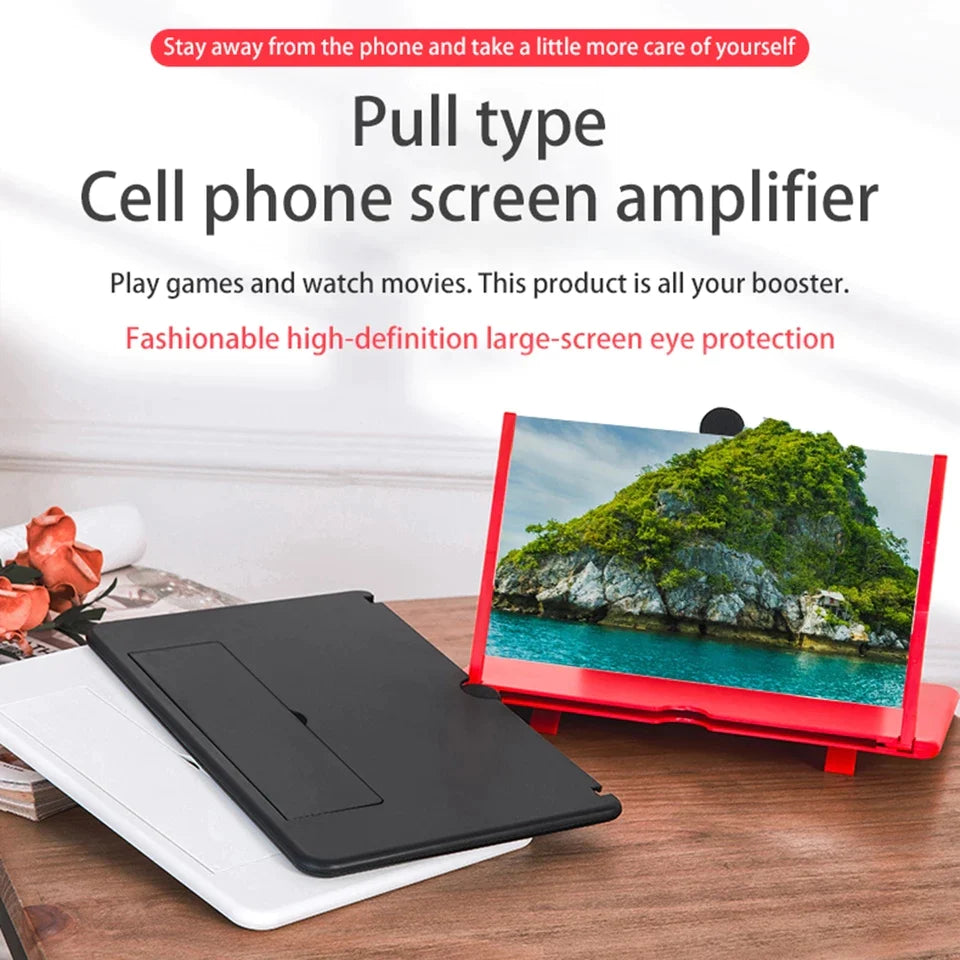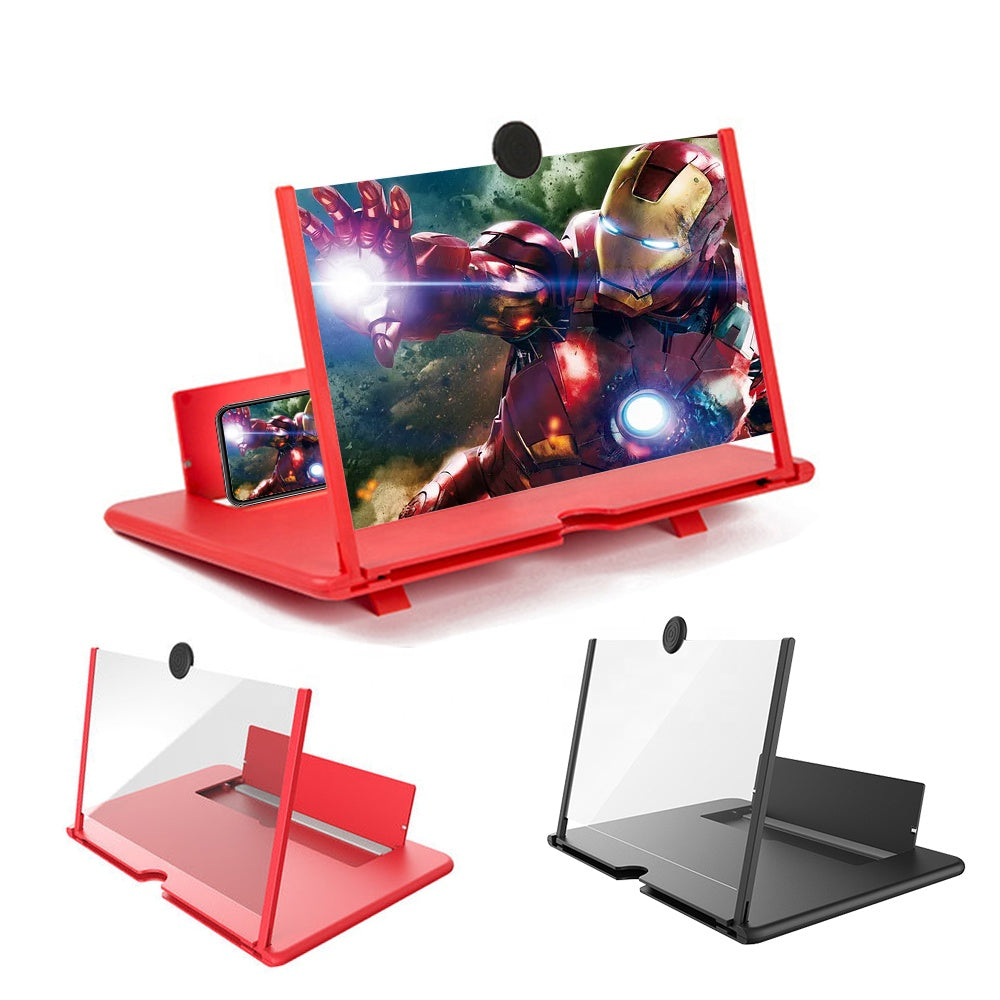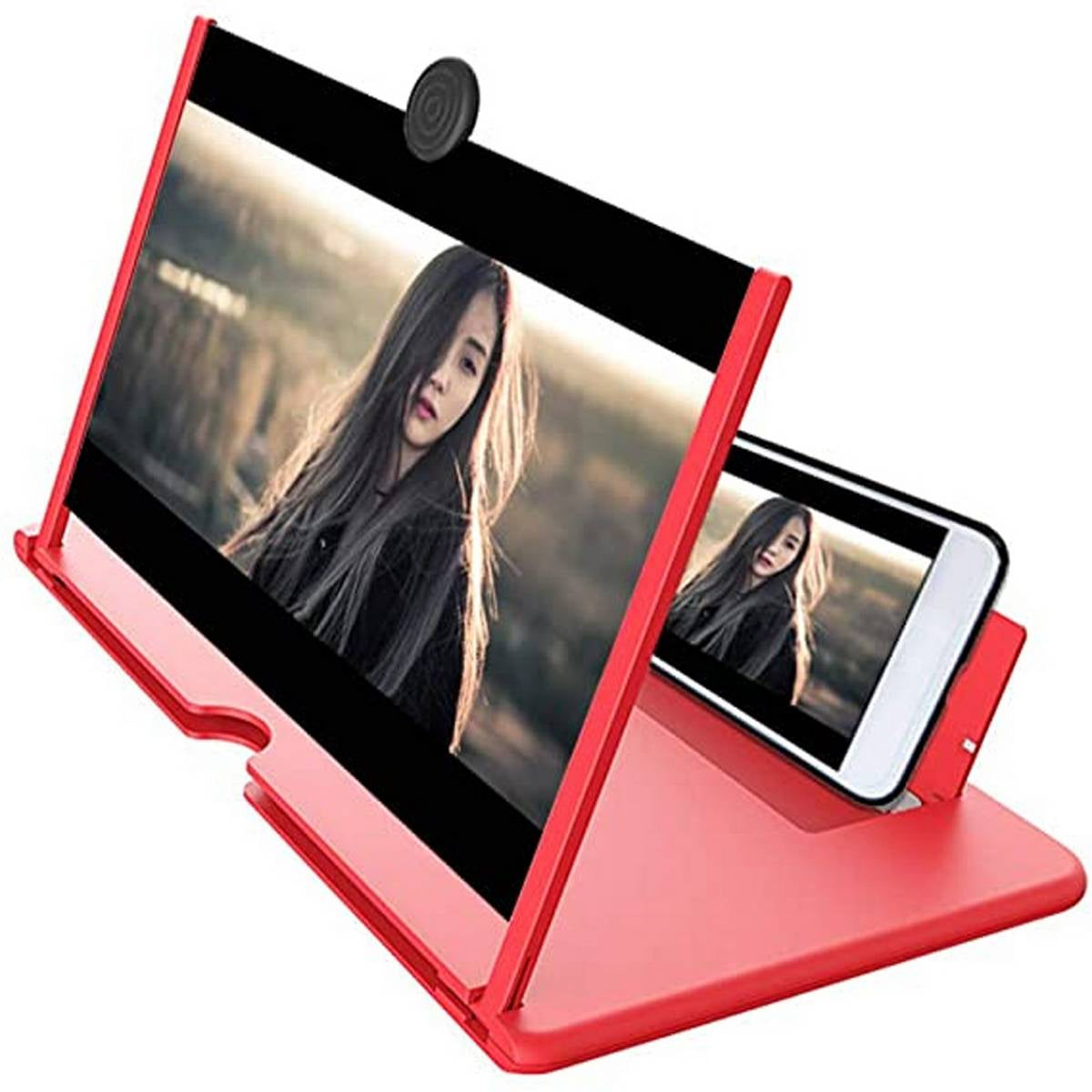 3D Mobile Phone Screen Expander And Screen Magnifier Amplifier 3D Portable Home Cinema Enlarged Screen Magnifier
Product Description:
Feature:
1. HD display screen:
Fresnel mirror screen adopts optical HD zoom technology, which can enlarge HD by 3 to 4 times, effectively preventing radiation generated by mobile phones.
2. Sliding design:
stretch the silicone round button, and then the screen appears. This sliding screen mode helps to protect the screen and is more suitable for transportation.
3. Simple operation:
the screen amplifier doubles the screen size, so you can make the most of movies and videos on your HD smartphone. Add a Bluetooth keyboard and use it to play HD.
4. High-quality materials:
ABS plastic and Fresnel mirror, strong and durable, even higher definition. Raise the frame's adjustable angle of view. The nonslip silicone pad protects and stabilizes the phone.
5. Excellent compatibility:
whether you are for an iPhone or an Android phone, the projector screen of the magnifying glass can be used with your device. 3D visual pleasure can avoid visual fatigue.
Specification:
Material:
ABS plastic + Phoenix lens
Magnification:
3-4 times
Functions:
amplification, eye protection, radiation protection, stand holder
Product size:
260 * 175 * 10 mm/10.23*6.88*0.39''
Color: Random


Delivery Charges are Rs 150/- Free Delivery For Orders Over Rs. 2,999/-
Orders received on Sundays and on Pakistan's National Holidays will be processed and shipped on the next working day.
Delivery time is between 2 to 5 working days (No delivery on Sundays). However delivery can take up to 7 working days during busy shopping season or in case of excess demand.
We confirm orders with incomplete details via call/sms or WhatsApp from our Customer Service Representative if you are a new customer.