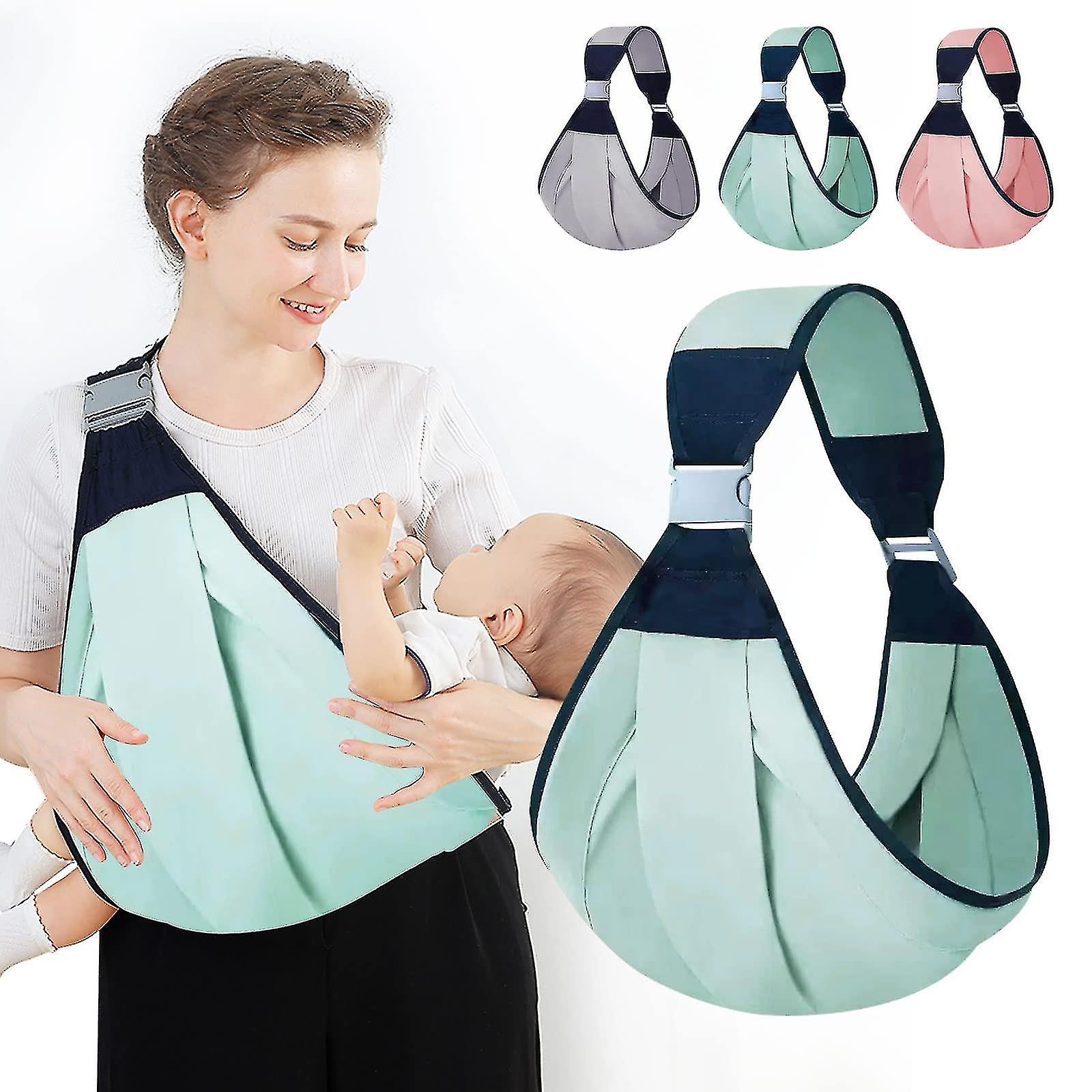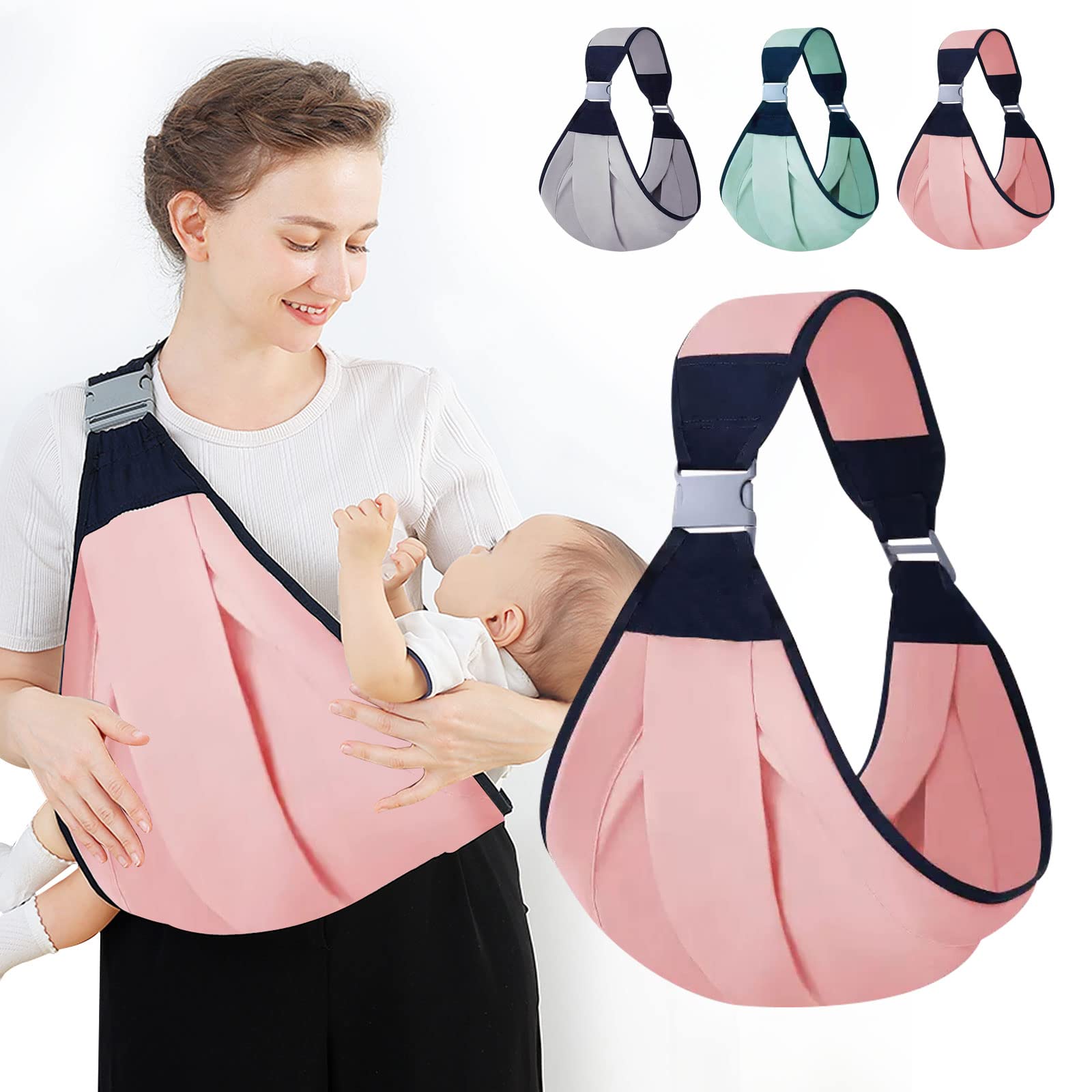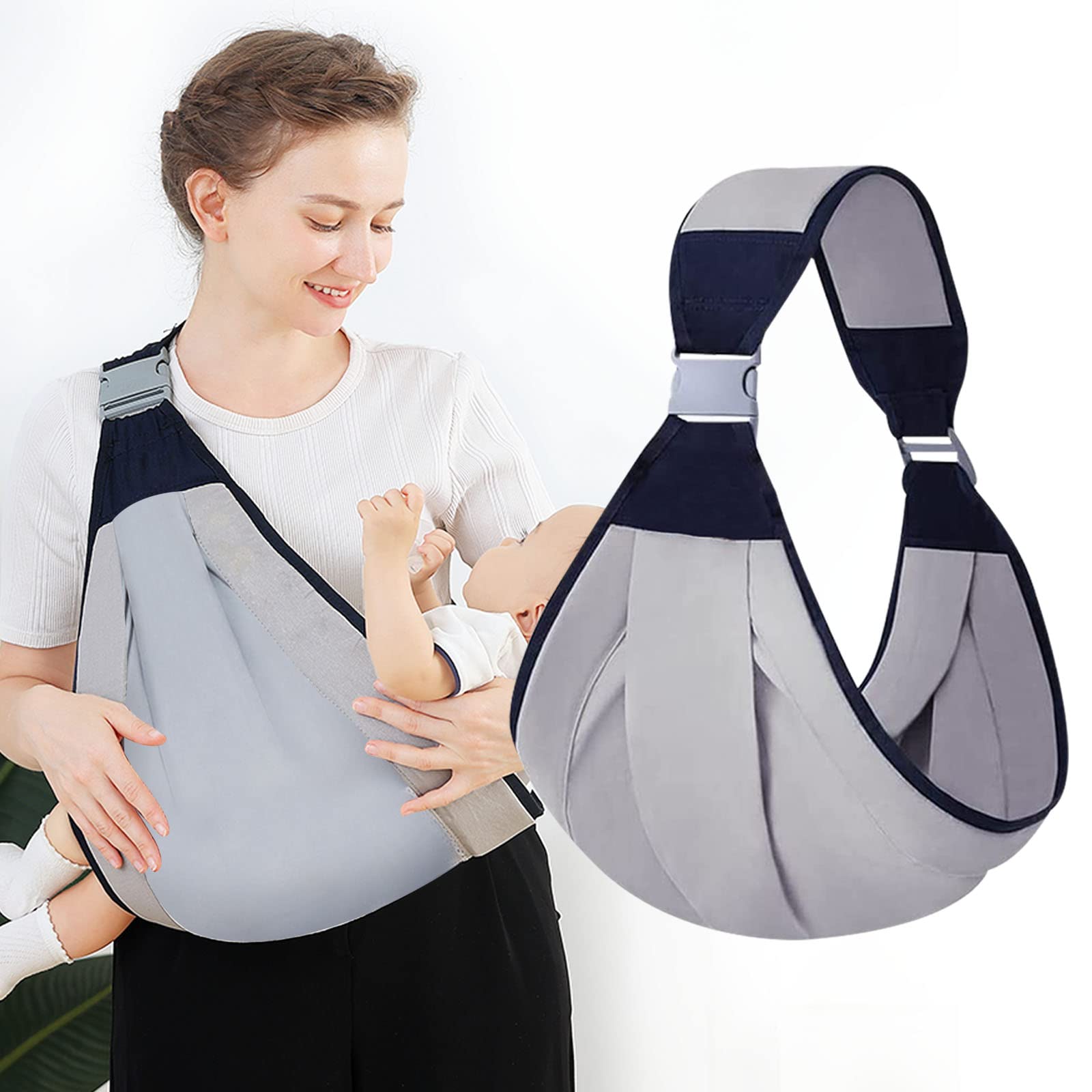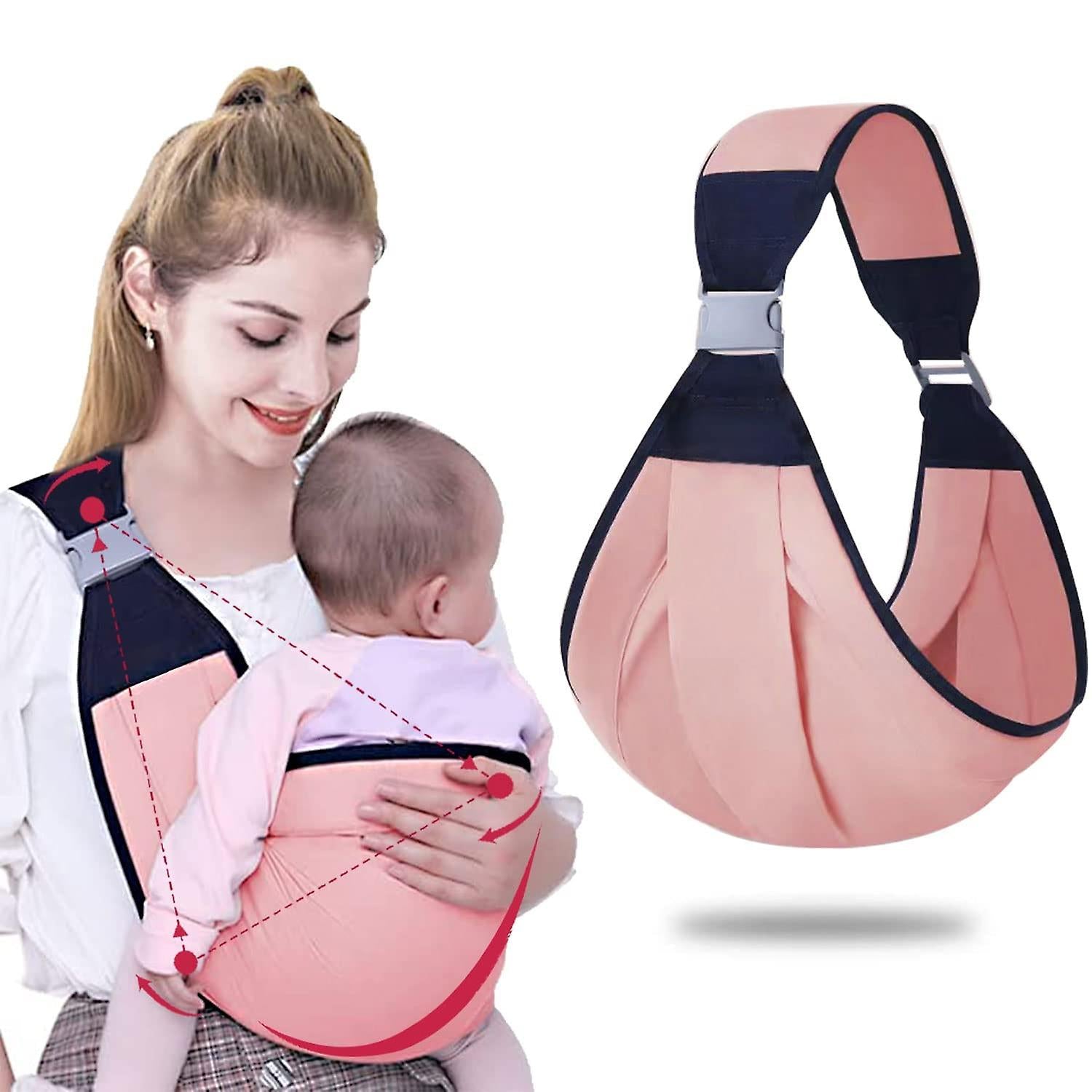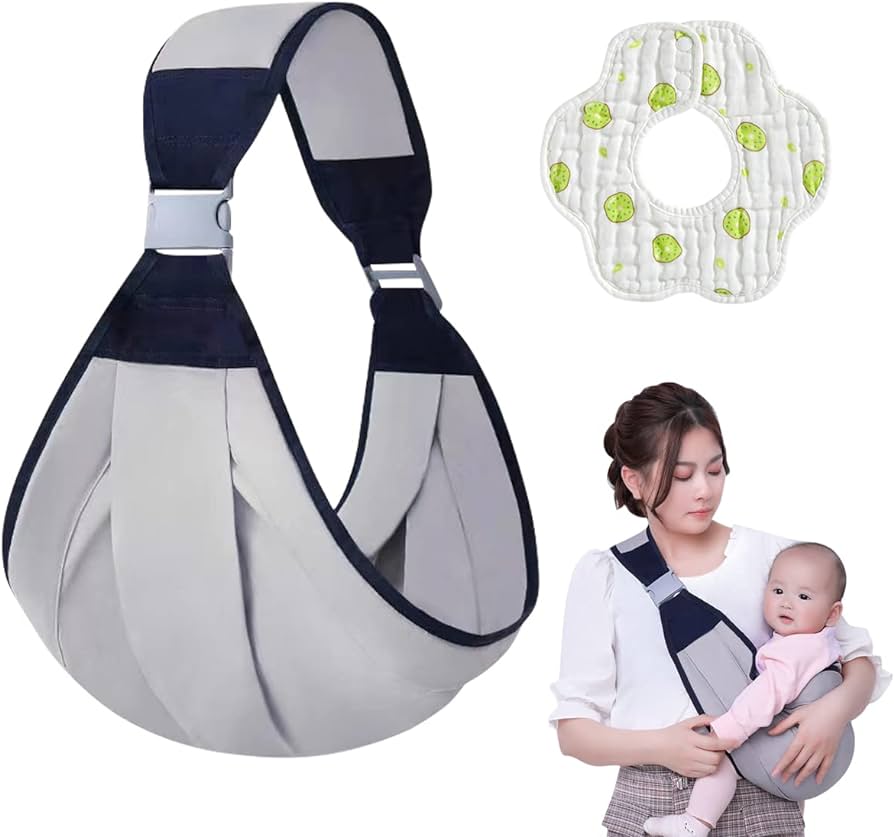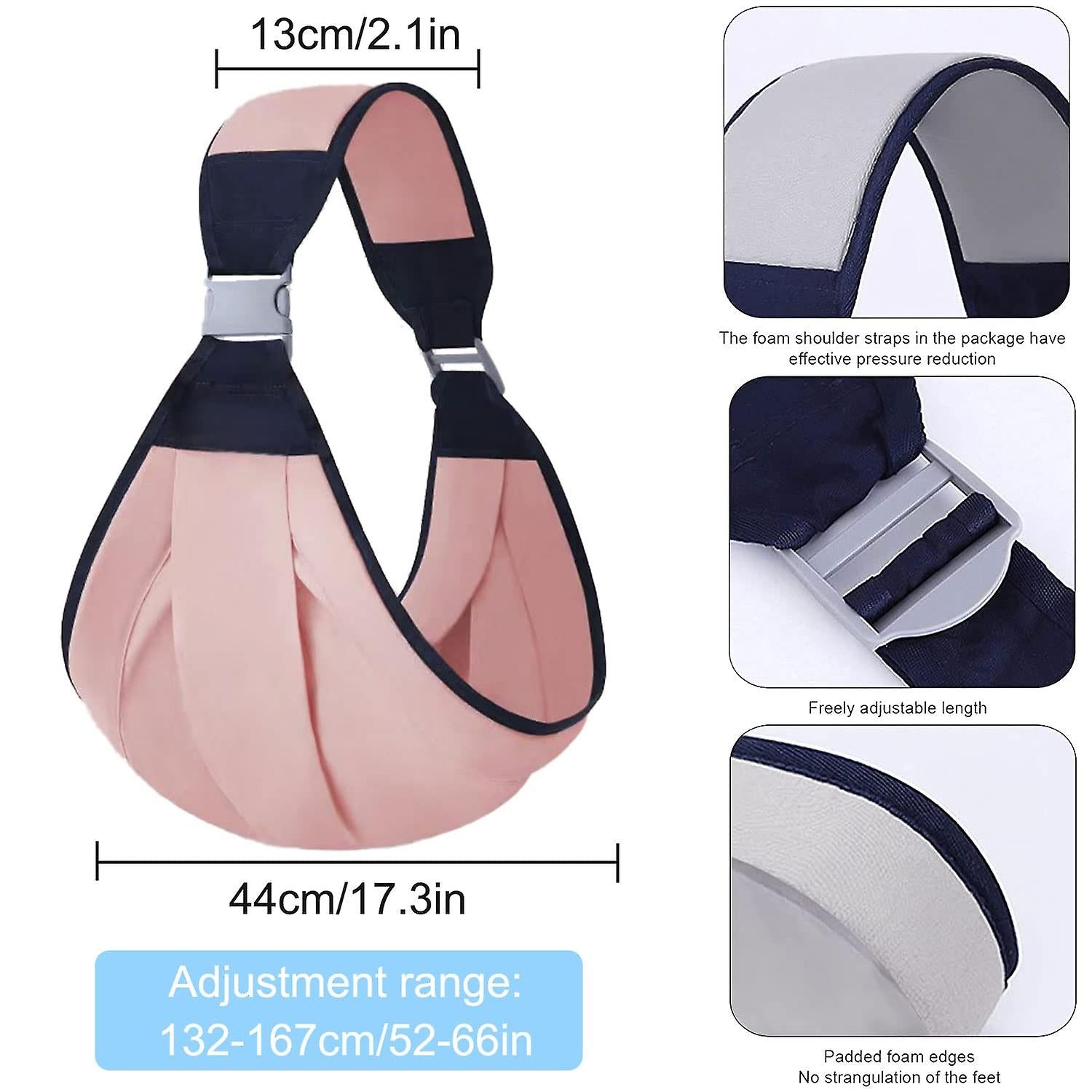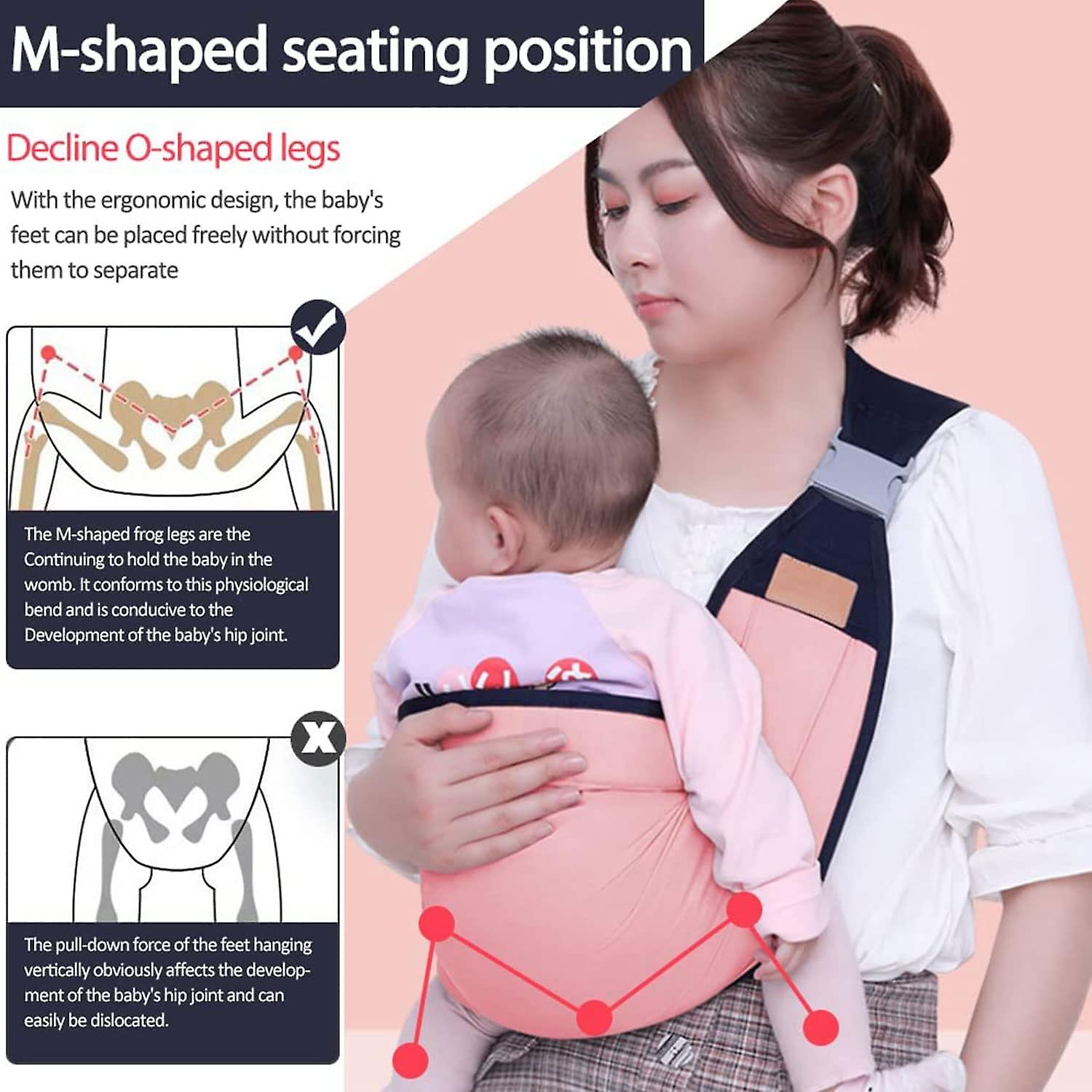 Baby Carrier Sling Wrap, Baby Carrier, Hands Free Baby Carrier, Adjustable 3D Baby Wrap Carrier
Product description & specifications:
Breathable and Comfortable: The breathable mesh/ Cotton baby carrier, suitable for all seasons, is made of soft fabric which is more breathable than ordinary fabrics. The baby carrier is breathable, soft and stretchy. Perfect for moisture wicking, absorbs sweat for added comfort. The baby carrier from newborn to toddler can give you and your baby the most comfortable experience even in the hot summer.
Ergonomic Design: the 5 mm thick cotton padding of the baby carrier prevents abrasions on the baby's legs and the shoulder of the wearer.

Baby sling with wider padded shoulders for extra comfort, you will not feel tired or pain even if you wear it for a long time. The baby wrap sling ergonomically distributes the baby's weight evenly to ensure healthy hip development for your baby.

Adjustable Design: The adjustable range of the baby carrier is 132-167 cm With the newborn baby carrier, you don't have to worry about postpartum body changes and other issues, and can adjust the appropriate size to suit you and your baby's body shape at any time. No more playing around and struggling to place your baby in the baby carrier, the quick release button attachment clip makes this a seamless process.
Multi-way Our baby carrier allows you to carry your baby in the same position as in the womb, increasing intimacy and safety. You can use newborn hugs, hugs, hip hugs, kangaroo hugs, pregnancy slings and more with Baby Hit Carrier. Our baby sling can meet baby's needs at different stages and protect baby's healthy growth. Easy to wear Slings and carriers allow you to pamper your little one on a busy day while keeping your hands free for other things. The baby carrier from newborn to toddler is lightweight and easy to fold and carry. This baby carrier can be used as a nursing cover. Mothers can breastfeed their babies anytime and anywhere. It is also very convenient to breastfeed your baby when you are not at home and avoid embarrassment.
Specification: Material: Cotton +Mesh/ Cotton
Size: 13 cm wide at the shoulders, 44 cm wide at the bottom, adjustable from 132-167 cm in circumference, suitable for babies aged 0-36 months (up to 20 kg). 
Color: Random 

Weight: 170g
Package Includes: 1 * Baby Wrap Carrier One Shoulder Baby Seat Holder


Delivery Charges are Rs 150/- Free Delivery For Orders Over Rs. 2,999/-
Orders received on Sundays and on Pakistan's National Holidays will be processed and shipped on the next working day.
Delivery time is between 2 to 5 working days (No delivery on Sundays). However delivery can take up to 7 working days during busy shopping season or in case of excess demand.
We confirm orders with incomplete details via call/sms or WhatsApp from our Customer Service Representative if you are a new customer.