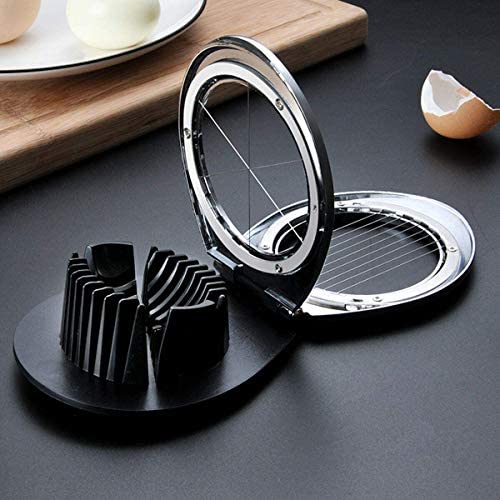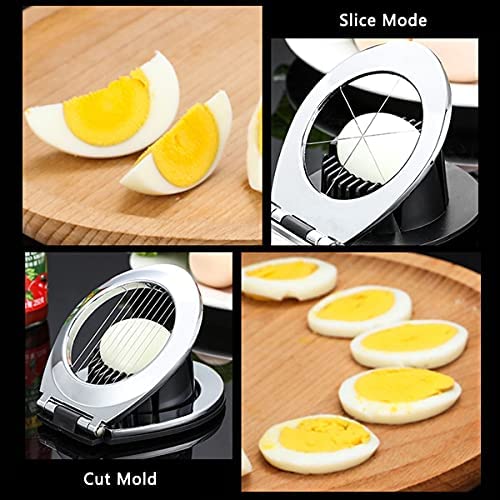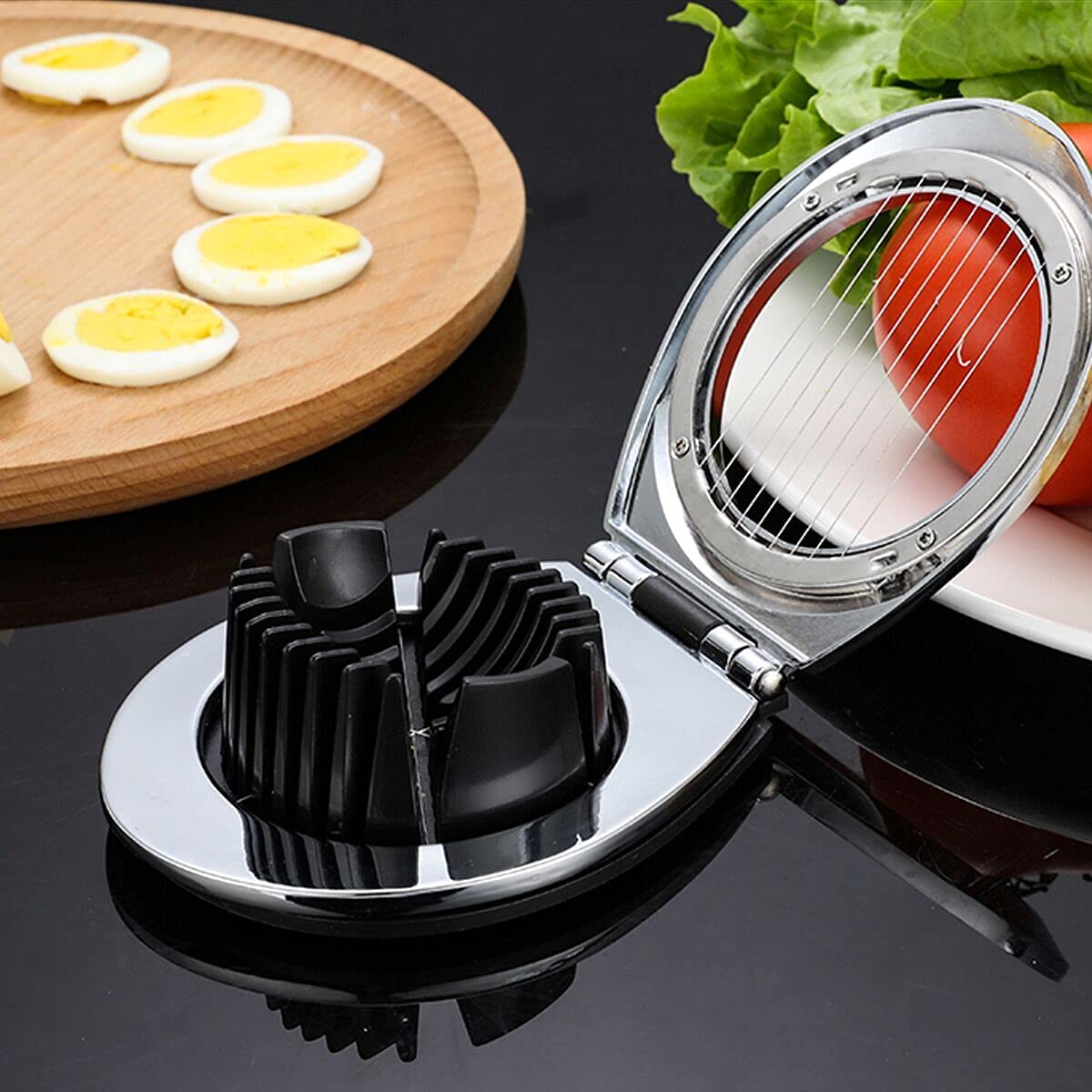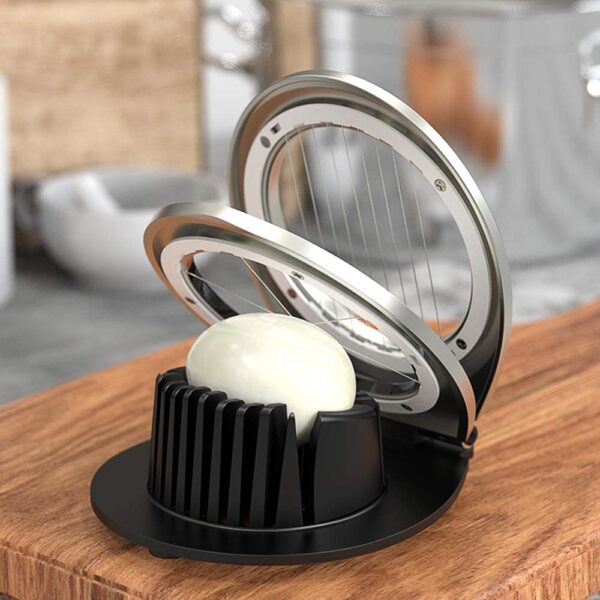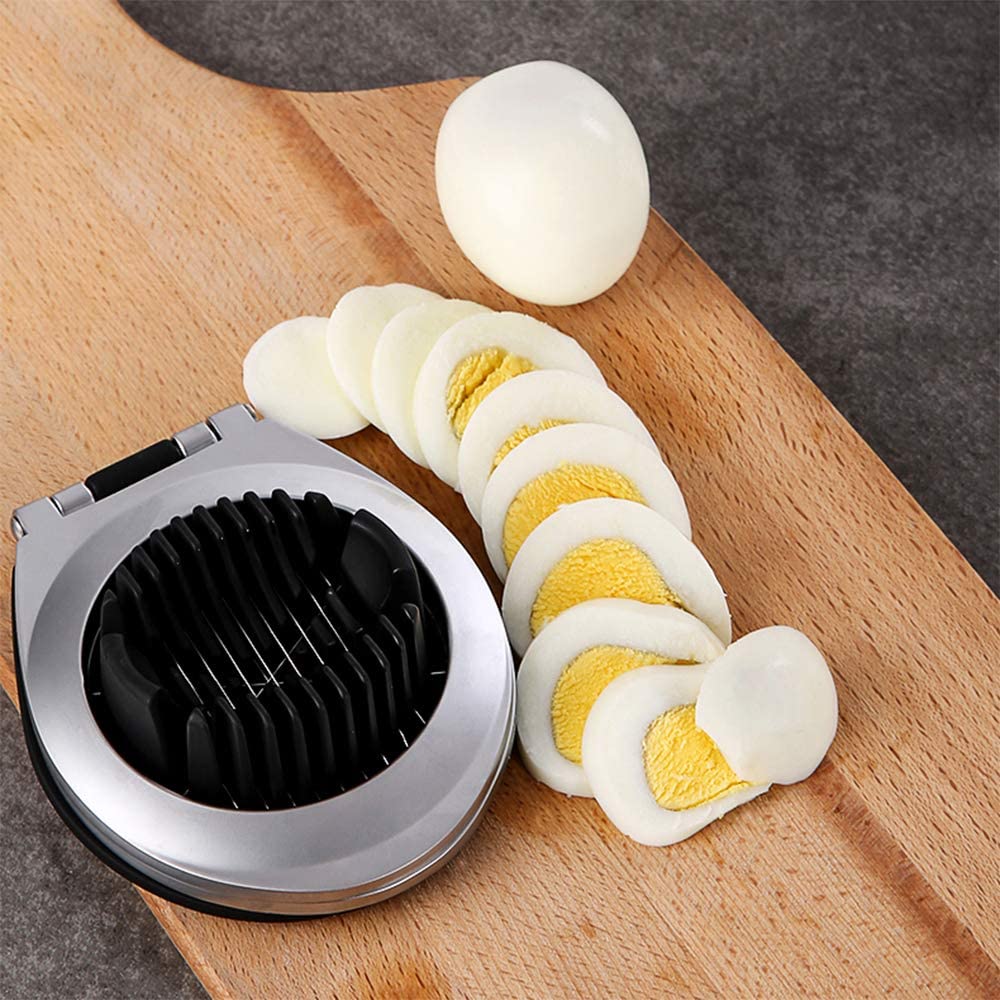 Stainless Steel Wire Egg Slicer, Egg Cutter , Slicer for Strawberry Fruit Garnish Slicer, with 3 Slicing Styles
Unique and Exquisite Design: Unique chrome plated egg slicer with 3 cutting faces.
Features two slicing disks to create picture-perfect round or oval slices as well as wedges.
High-Quality Materials: Made of durable and attractive chrome-plated zinc. The cutting wires are constructed from stainless steel.
Your Professional Chef: Egg Separators is ideal for cutting hard-boiled eggs.
Perfect for creating chef\'s salads or egg-based appetizers.
Compact and Stylish Design: Measures 5-1/4 by 3-3/4 by 1-3/4 inch.
Dishwasher safe for quick and easy cleanup.
Delivery Charges are Rs 150/- Free Delivery For Orders Over Rs. 2,999/-
Orders received on Sundays and on Pakistan's National Holidays will be processed and shipped on the next working day.
Delivery time is between 2 to 5 working days (No delivery on Sundays). However delivery can take up to 7 working days during busy shopping season or in case of excess demand.
We confirm orders with incomplete details via call/sms or WhatsApp from our Customer Service Representative if you are a new customer.