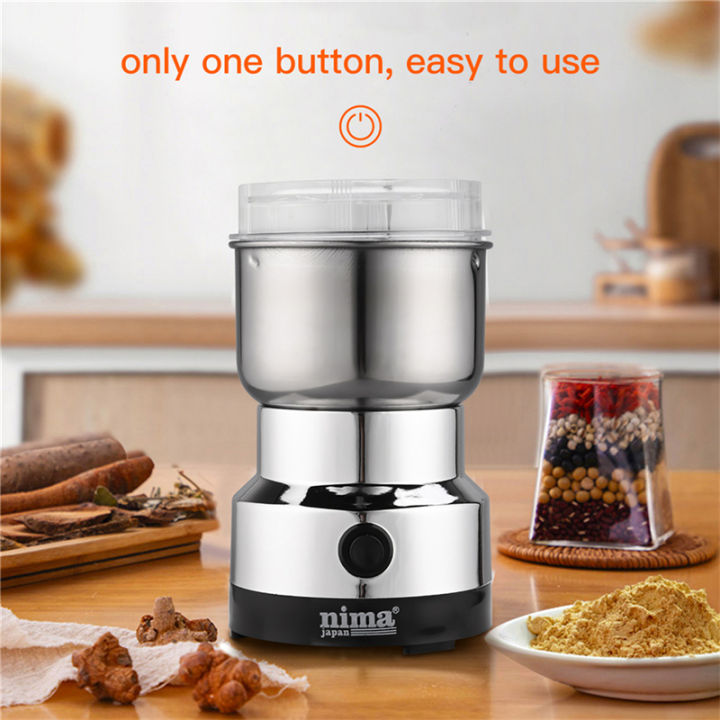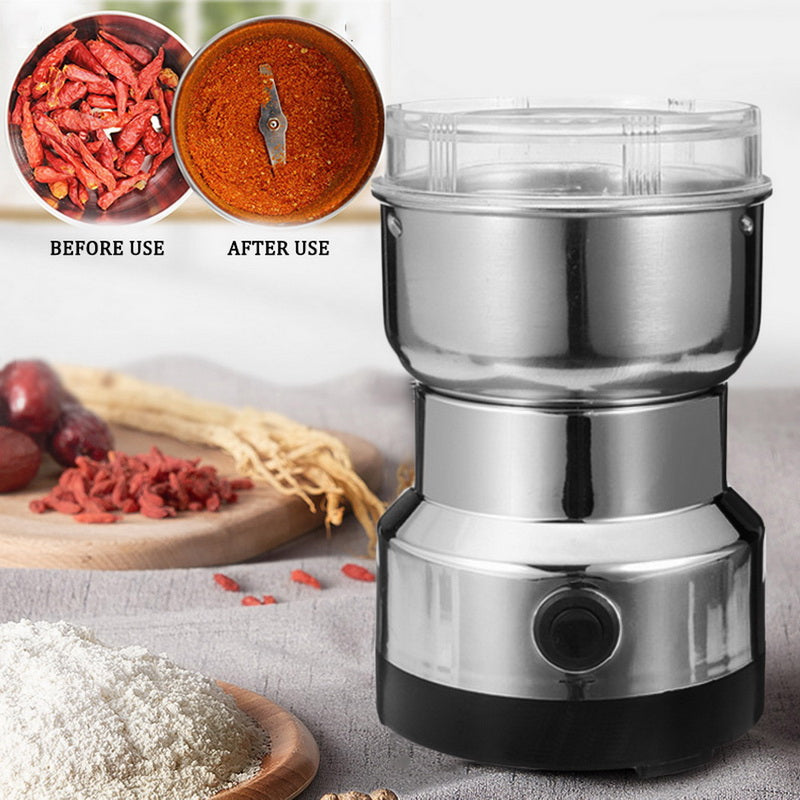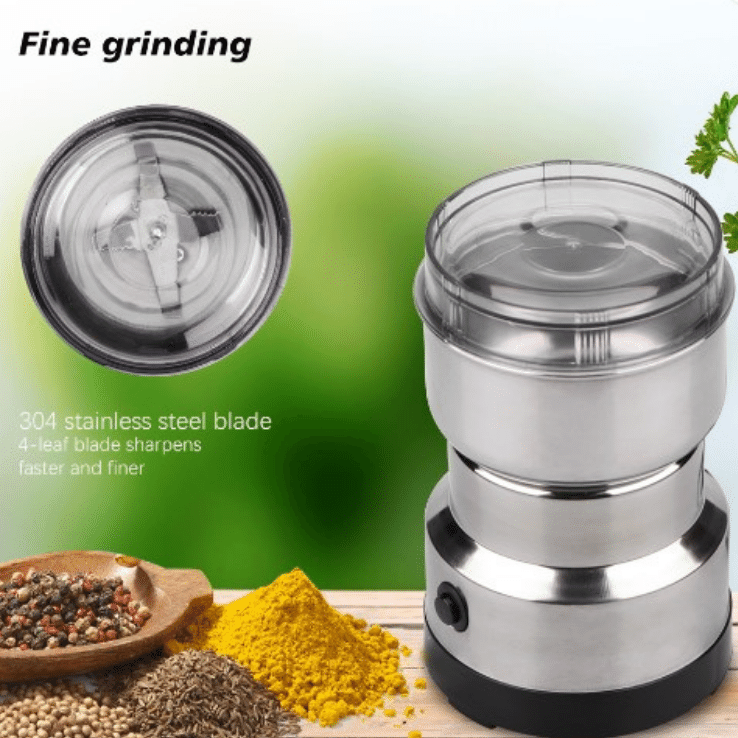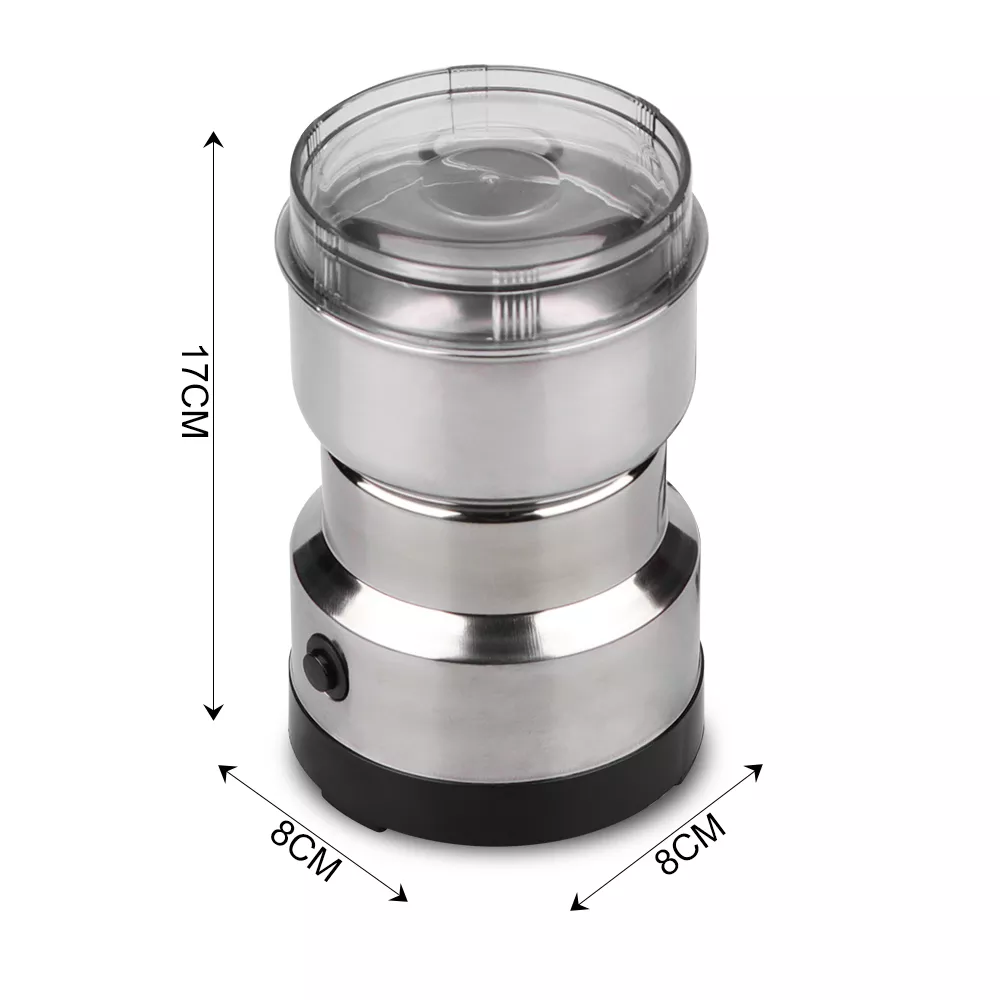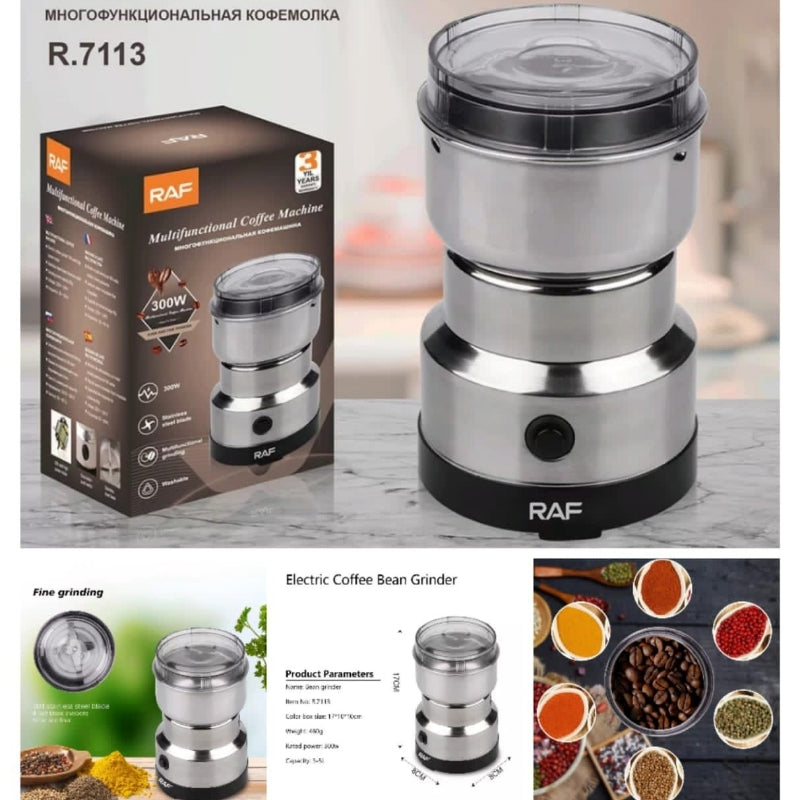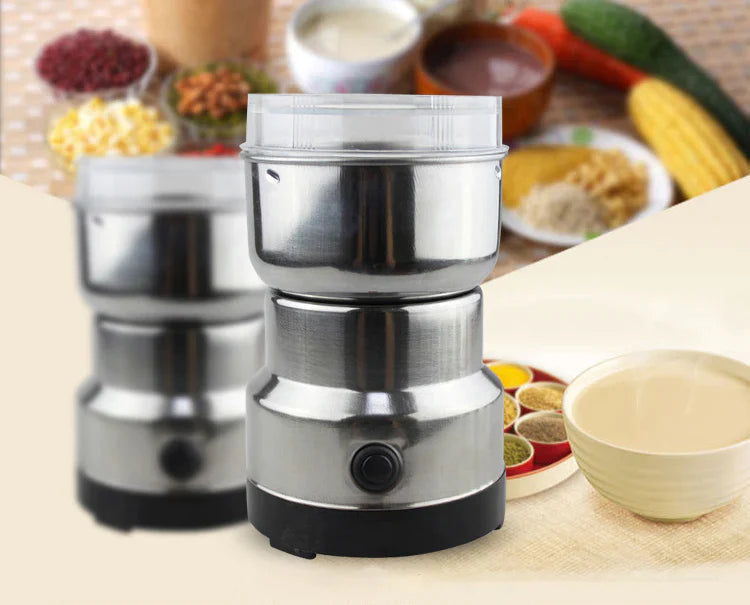 Electric Coffee Grinder for home Nuts Beans Spices Blender Grains Grinder Machine Kitchen Multifunctional grinder
The RAF Mini Masala Grinder is a must-have kitchen appliance for anyone who loves to cook. With its powerful 300W rating, this grinder is perfect for grinding spices, herbs, nuts, and more. The stainless steel blade is incredibly durable and will easily handle even the toughest ingredients, delivering consistent results every time. The multifunctional design allows you to grind a variety of ingredients, making it versatile and convenient. It's also washable, so cleaning is a breeze. Whether you're grinding fresh spices for your morning coffee or crushing nuts for a recipe,  get your Mini Masala Grinder and make your cooking experience quick and effortless.
Product:
 Coffee grinder
Material:
 Stainless steel
Power:
 300W
Voltage:
 220-240V(EU)
Size:
 17*10*10cm
Function:
 coffee bean grinding, grain grinding, spice grinding
Principle:
 Pump pressure
Hint:
1. This product is not washable, just use a damp cloth to clean it.
2. Indirectly touch the switch, press and hold to start, and release to stop.
3. Only grind dry food, not wet food.
4. During use, press the button for about 5 seconds to stop for 1 second, 
and then continue to work. Repeat the operation several times until the 
ideal grinding degree is reached.
Package:
1 * Coffee Bean Grinder
Delivery Charges are Rs 150/- Free Delivery For Orders Over Rs. 2,999/-
Orders received on Sundays and on Pakistan's National Holidays will be processed and shipped on the next working day.
Delivery time is between 2 to 5 working days (No delivery on Sundays). However delivery can take up to 7 working days during busy shopping season or in case of excess demand.
We confirm orders with incomplete details via call/sms or WhatsApp from our Customer Service Representative if you are a new customer.