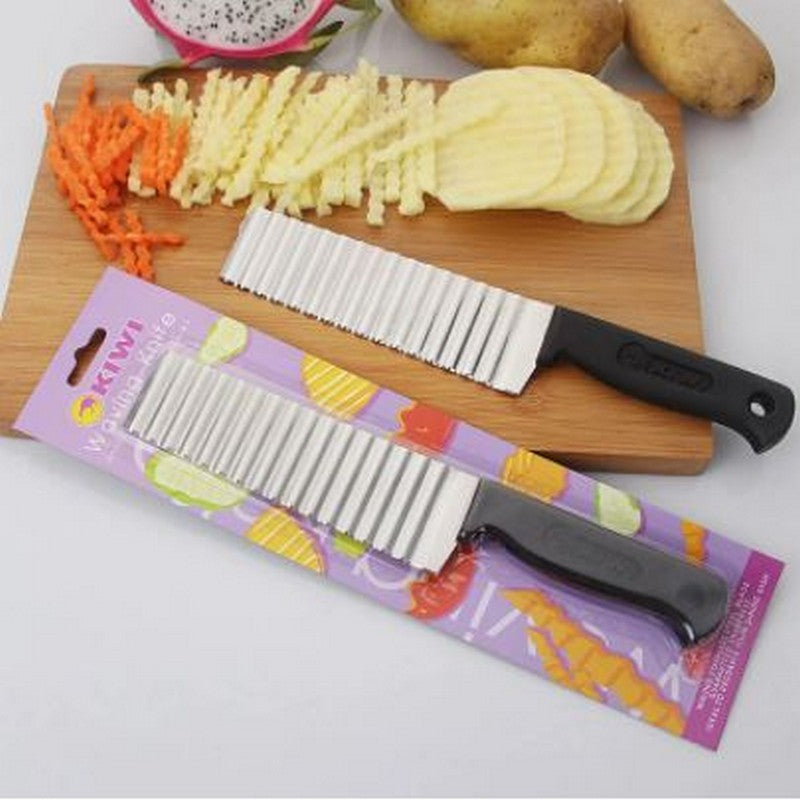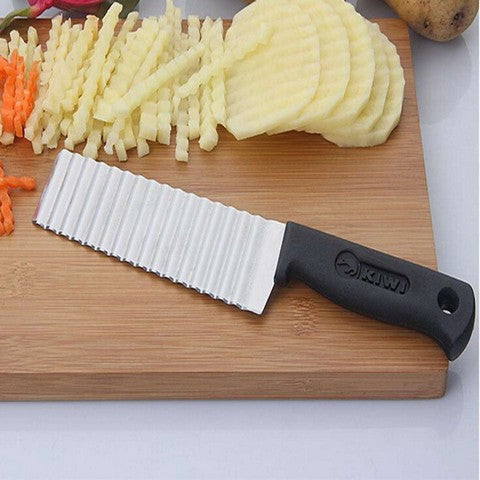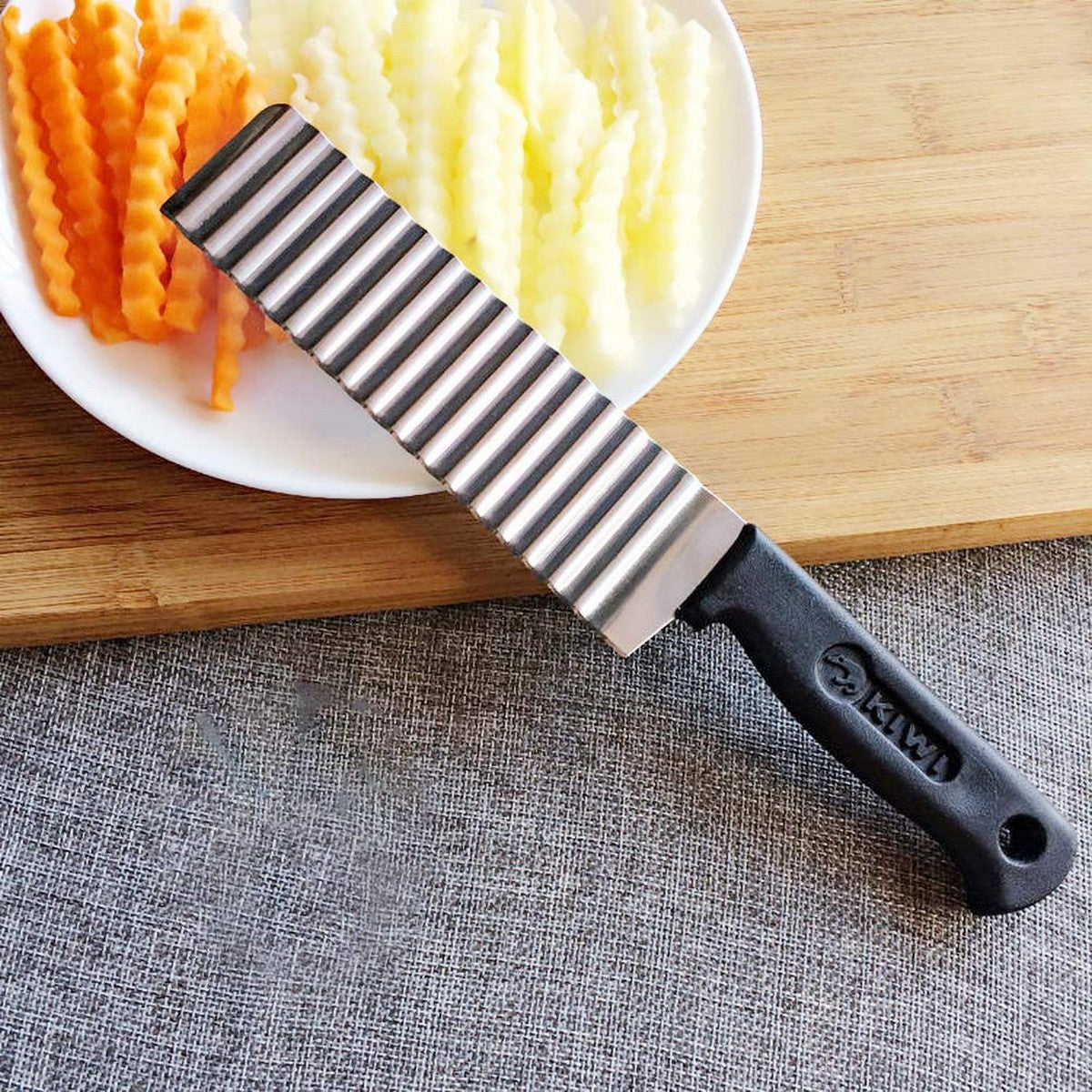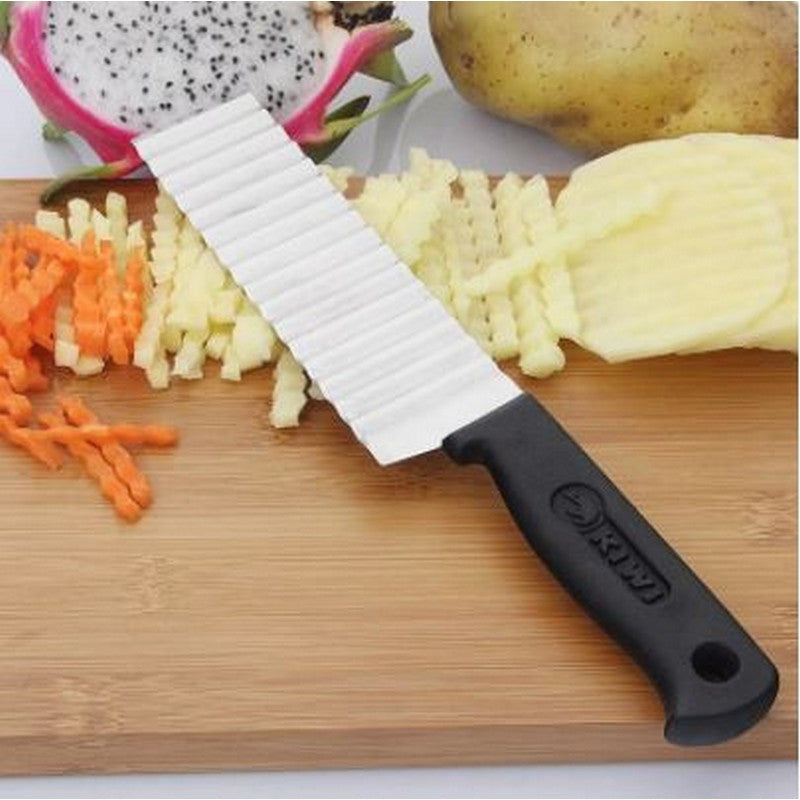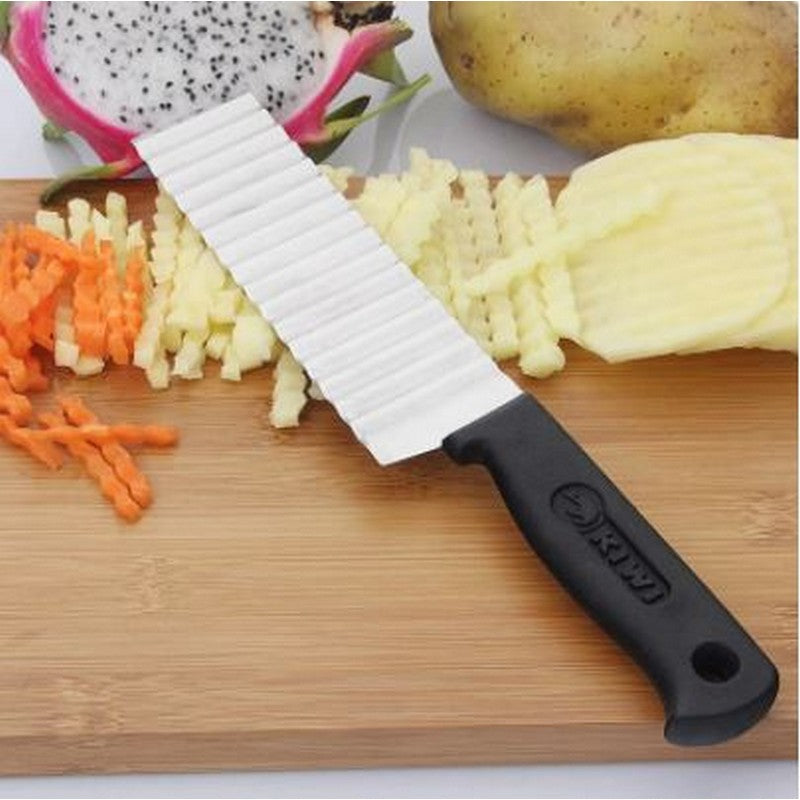 (Pack of 2) French Fry Cutters Stainless Steel Wave Knife Potato Cutting Machine Corrugated Knife Cutting French Fries Corrugated Cutter
Product details
Designed to cut waved-edge potato stripes or slices as a professional cook does
Easy to use, fast and efficient
Comfortable handle as a labor-saver
With a hanging hole, convenient to store
Use this kitchen tool to enrich your kitchen life
This product is a professional potato chip-cutting machine.
This potato chip cutter has a sturdy handle and a durable stainless steel blade, which is easy to cut, slice, scrape, and lift.
It is a must-have tool for professional pastry chefs or bread makers and you can also use it at your home.
It is very suitable for vegetarian food at parties and special occasions.
This wavy wrinkle chopper can cut food and make your meals attractive.
High quality.
Suitable for handmade potato chips, vegetables, or melon chips.
Very suitable for making peculiar edges and waffle cutouts on various fruits and vegetables.
Delivery Charges are Rs 150/- Free Delivery For Orders Over Rs. 2,999/-
Orders received on Sundays and on Pakistan's National Holidays will be processed and shipped on the next working day.
Delivery time is between 2 to 5 working days (No delivery on Sundays). However delivery can take up to 7 working days during busy shopping season or in case of excess demand.
We confirm orders with incomplete details via call/sms or WhatsApp from our Customer Service Representative if you are a new customer.