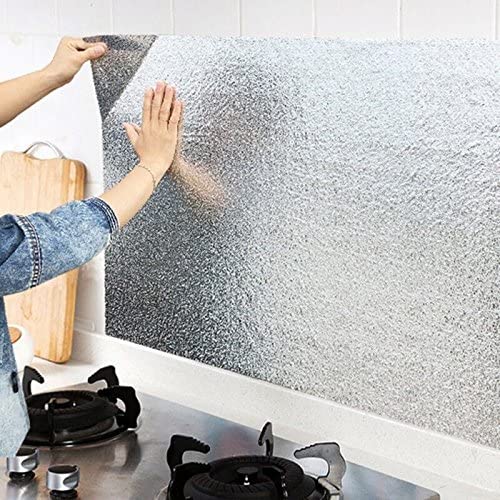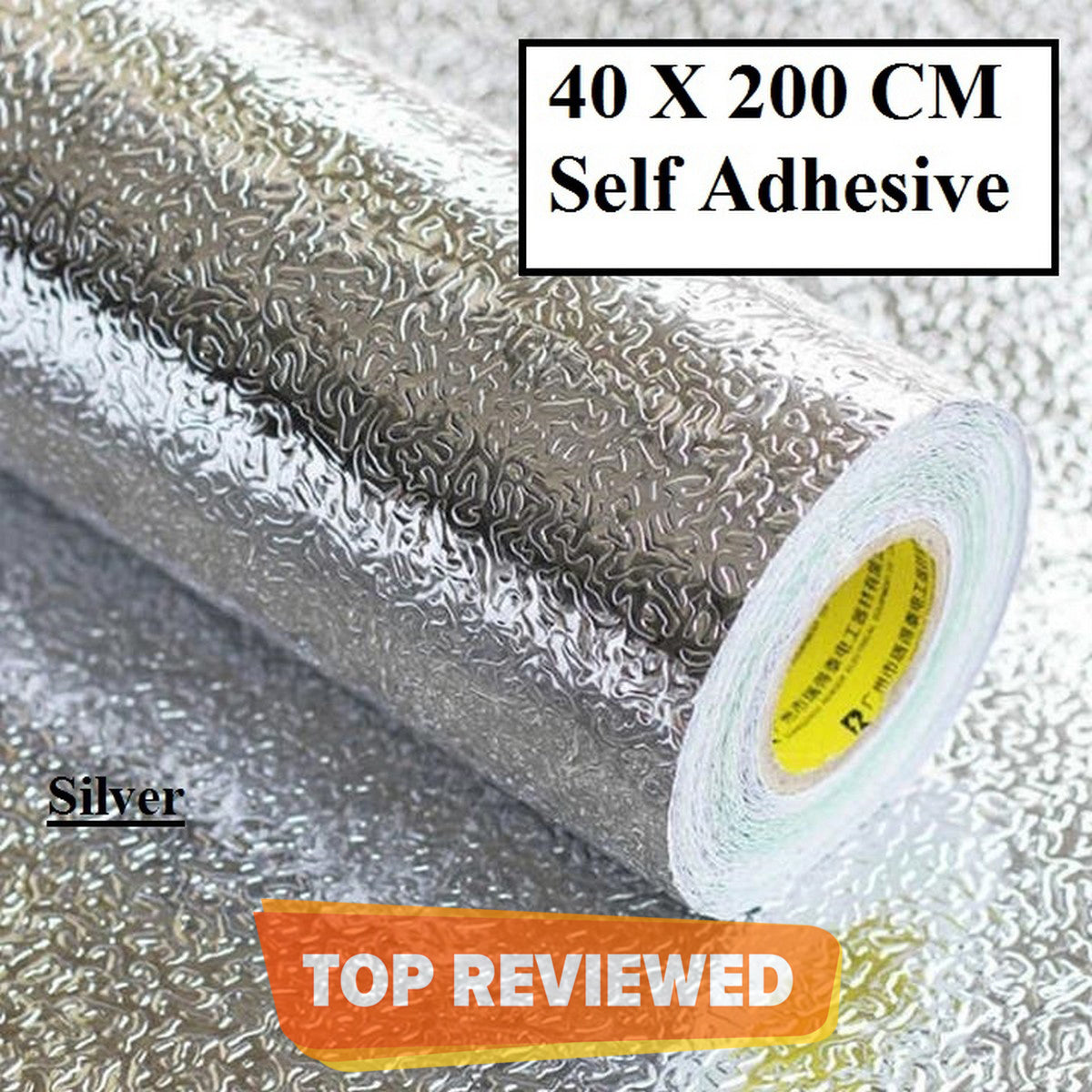 Self-Adhesive Aluminum Foil Sticker Heat Proof Waterproof Kitchen Aluminum Sticker Sheet
Fireproof and waterproof aluminium foil sticker sheet, with a self-adhesive base and waterproof bottom. Easy to paste, reposition and remove. Suitable for kitchen use.
These Aluminium Foil Self Adhesive Sticker Rolls are easy to use and can change your Kitchen surface into a new smooth and protected surface.
These Silver colour Kitchen Backsplash Wallpaper are easy to apply as they come in accurate measurements and have a removable back sticker.
These Aluminium Foil Sheets are waterproof, oilproof and heat resistant and hence make your cleaning easier.
The Aluminium Foil Sticker Rolls protect your kitchen from dust and give you an opportunity to change your outlook on the Kitchen.
The Aluminium Foil Stickers are pocket-friendly and are also durable and it comes in 60cm width and 200 cm length.
Note: Do not use it in the oven and on the Stove it won't be able to resist the heat.
Delivery Charges are Rs 150/- Free Delivery For Orders Over Rs. 2,999/-
Orders received on Sundays and on Pakistan's National Holidays will be processed and shipped on the next working day.
Delivery time is between 2 to 5 working days (No delivery on Sundays). However delivery can take up to 7 working days during busy shopping season or in case of excess demand.
We confirm orders with incomplete details via call/sms or WhatsApp from our Customer Service Representative if you are a new customer.