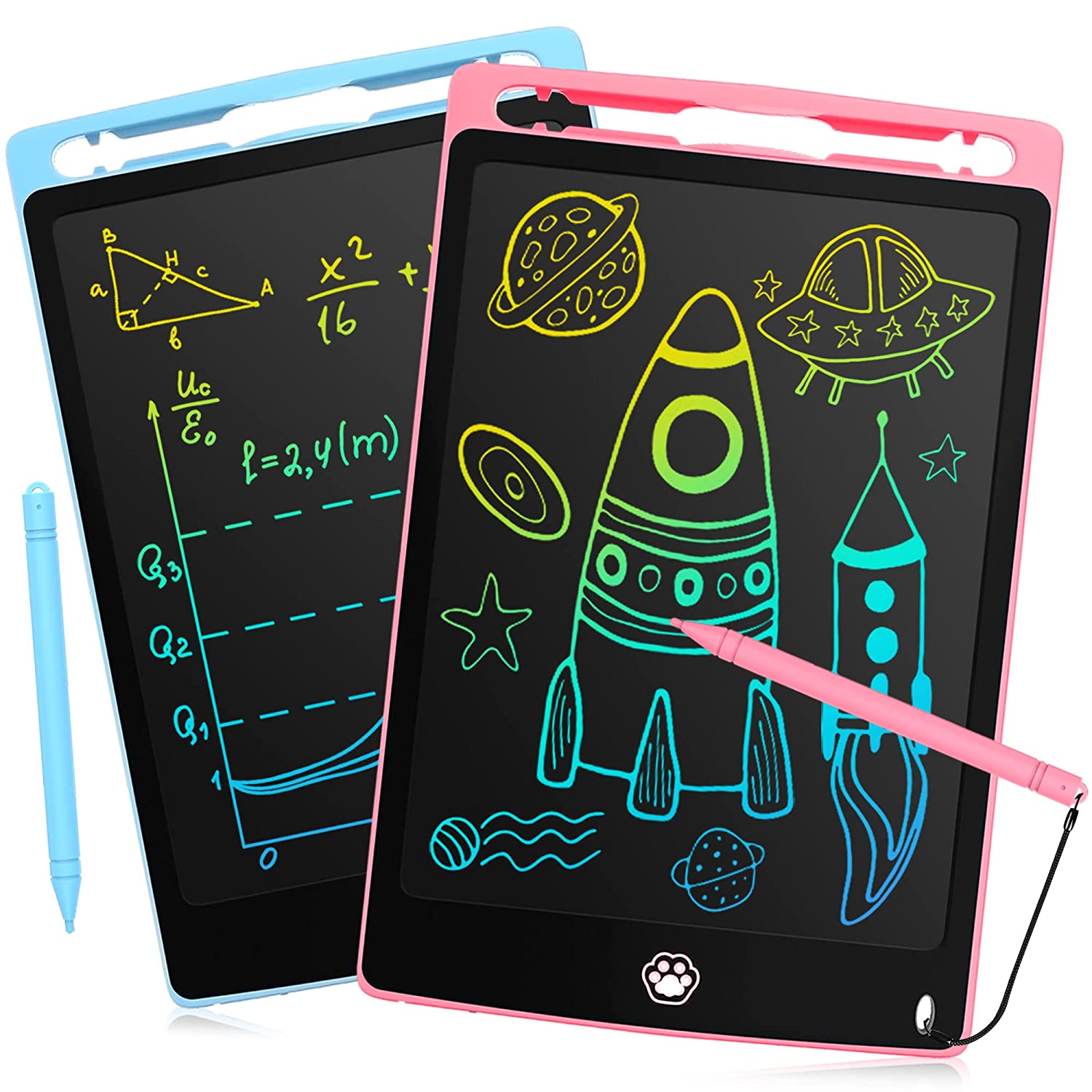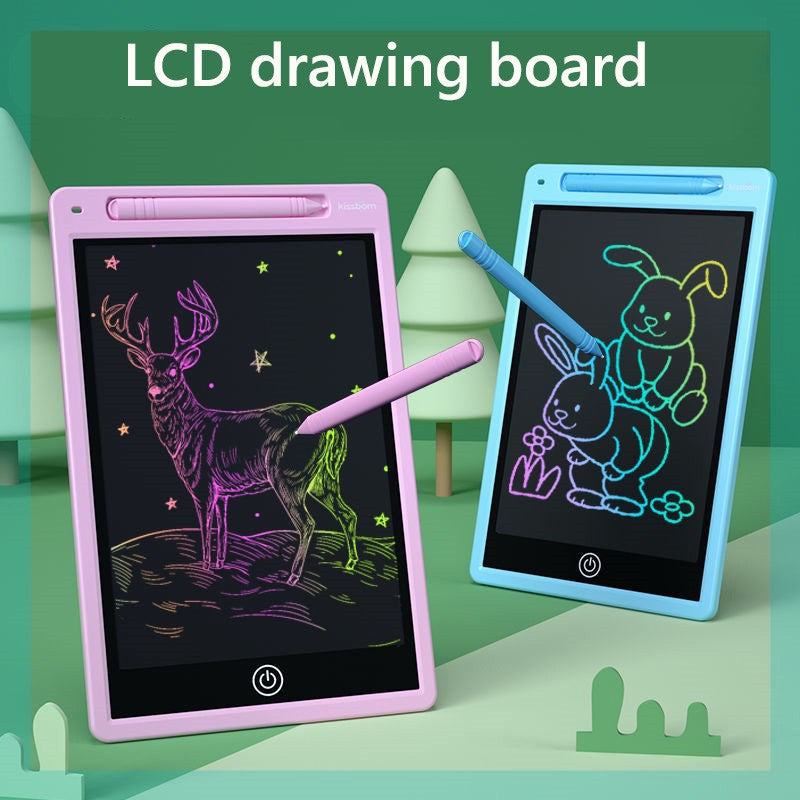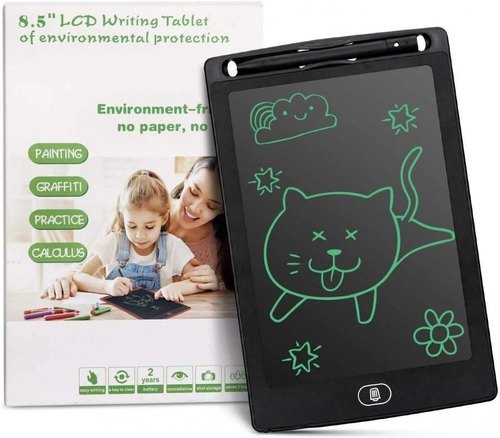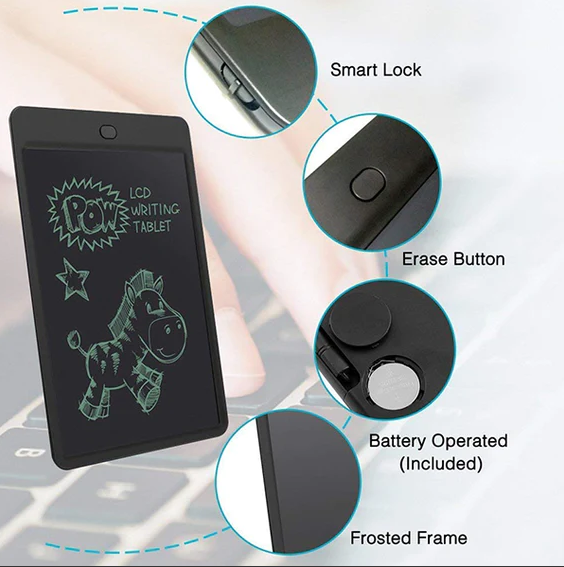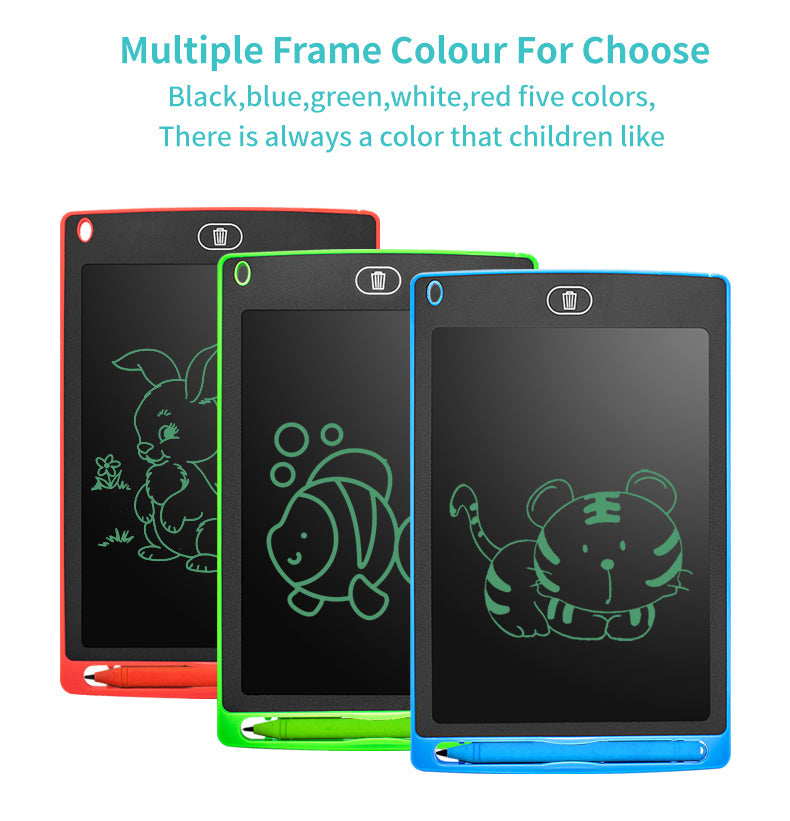 LCD Writing Tablet Pad For Kids Electric Drawing Board Digital Graphic Drawing Pad With Pen
Size:
8.5 Inches Multicolor
The writing tablet uses a flexible pressure-sensitive screen that doesn't emit any radiation, glare, or blue light and won't harm your eyes. All ages may use it safely. LCD Writing Technology is durable and super-lightweight. Writing and drawing experience is just like pen on paper.
Suitable for kids' writing, drawing, painting, office memo board, and fridge message board, and can be used as a communication tool. Perfect gift for Kids and Friends. Easy to use, writing or drawing with the included stylus, no need for a pen or pencil again.


Age Range : 3 years and up
The tablet is a more excellent helper for sketching, note-taking, memos, reminding, massage, drafting, etc.
Easy to draw or write down your great ideas on the screen.
Clear screen with just one click.
Safe and Portable – The writing tablet is made of durable plastic and is safe to use in the home, office, and school.
A strong tool for doodling – Kids who doodle can think more clearly, concentrate better, and de-stress.
The writing tablet uses the most recent pressure-sensitive technology screen for simple viewing without blue light, so even after extended use, your eyes won't get tired at all.
Very Low Power Consumption – The writing tablet comes with a built-in battery 3V CR2025 (Included). The battery lasts for one to two years if you write and erase 250 times per day and after that, it can be replaced easily.
Delivery Charges are Rs 150/- Free Delivery For Orders Over Rs. 2,999/-
Orders received on Sundays and on Pakistan's National Holidays will be processed and shipped on the next working day.
Delivery time is between 2 to 5 working days (No delivery on Sundays). However delivery can take up to 7 working days during busy shopping season or in case of excess demand.
We confirm orders with incomplete details via call/sms or WhatsApp from our Customer Service Representative if you are a new customer.