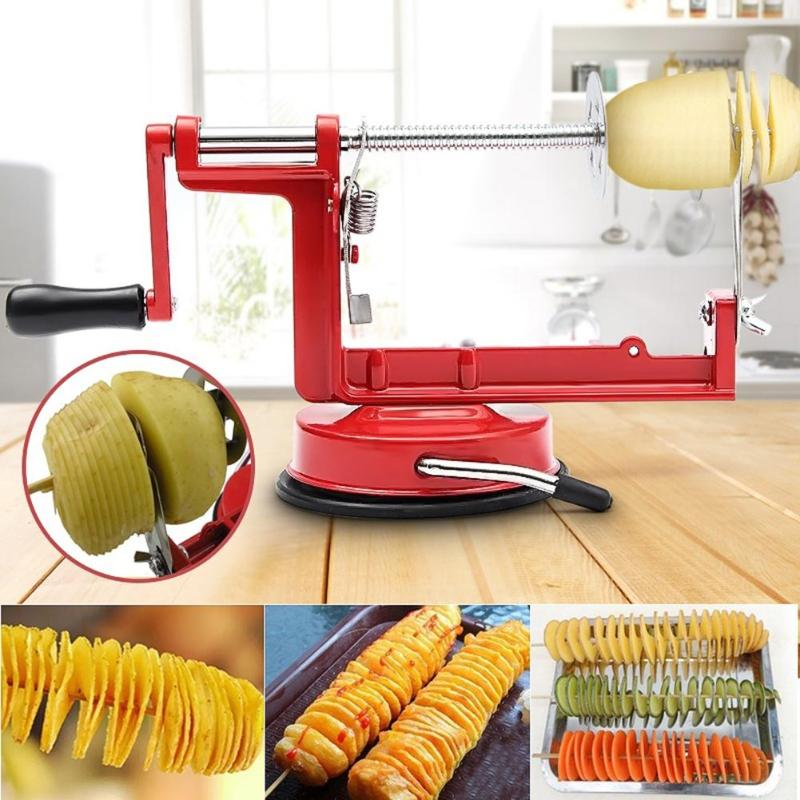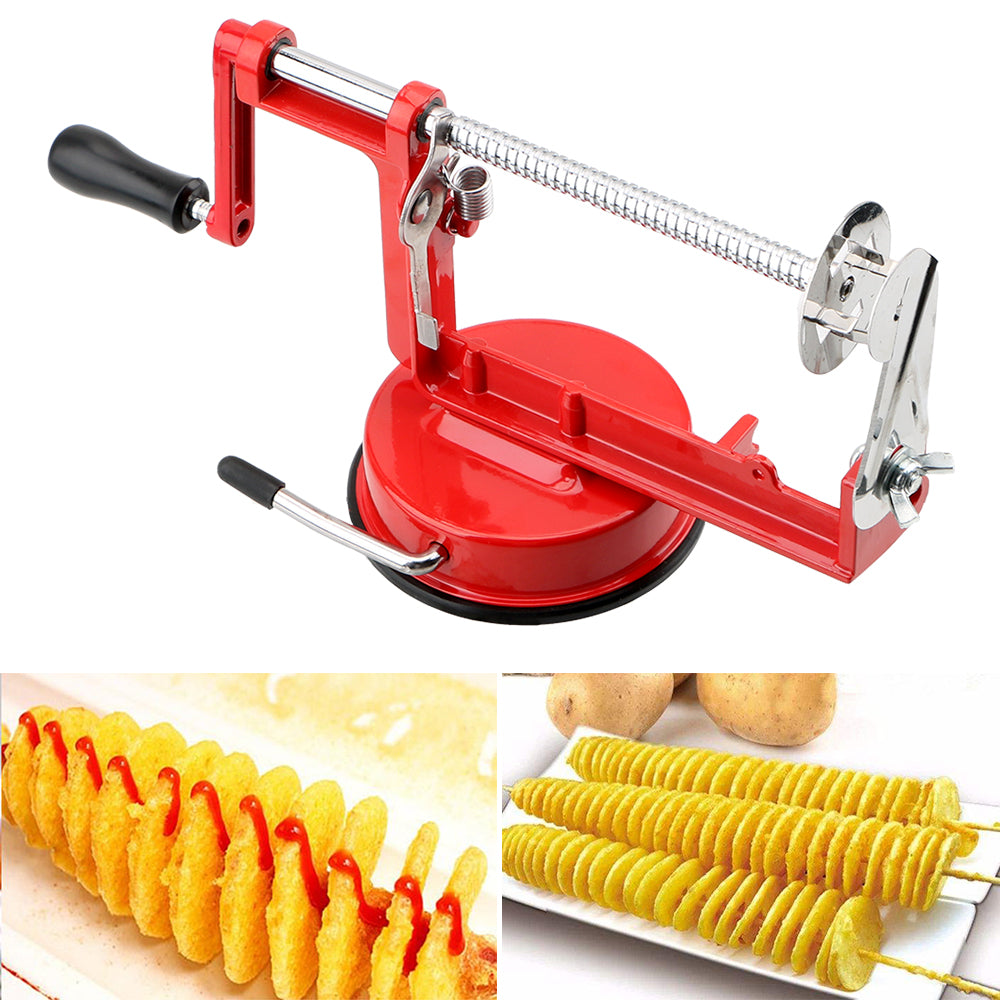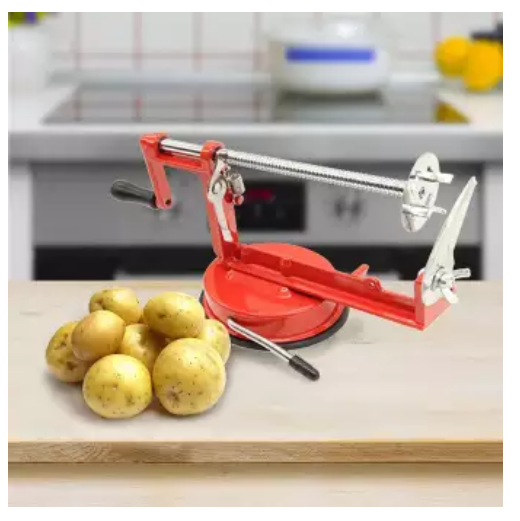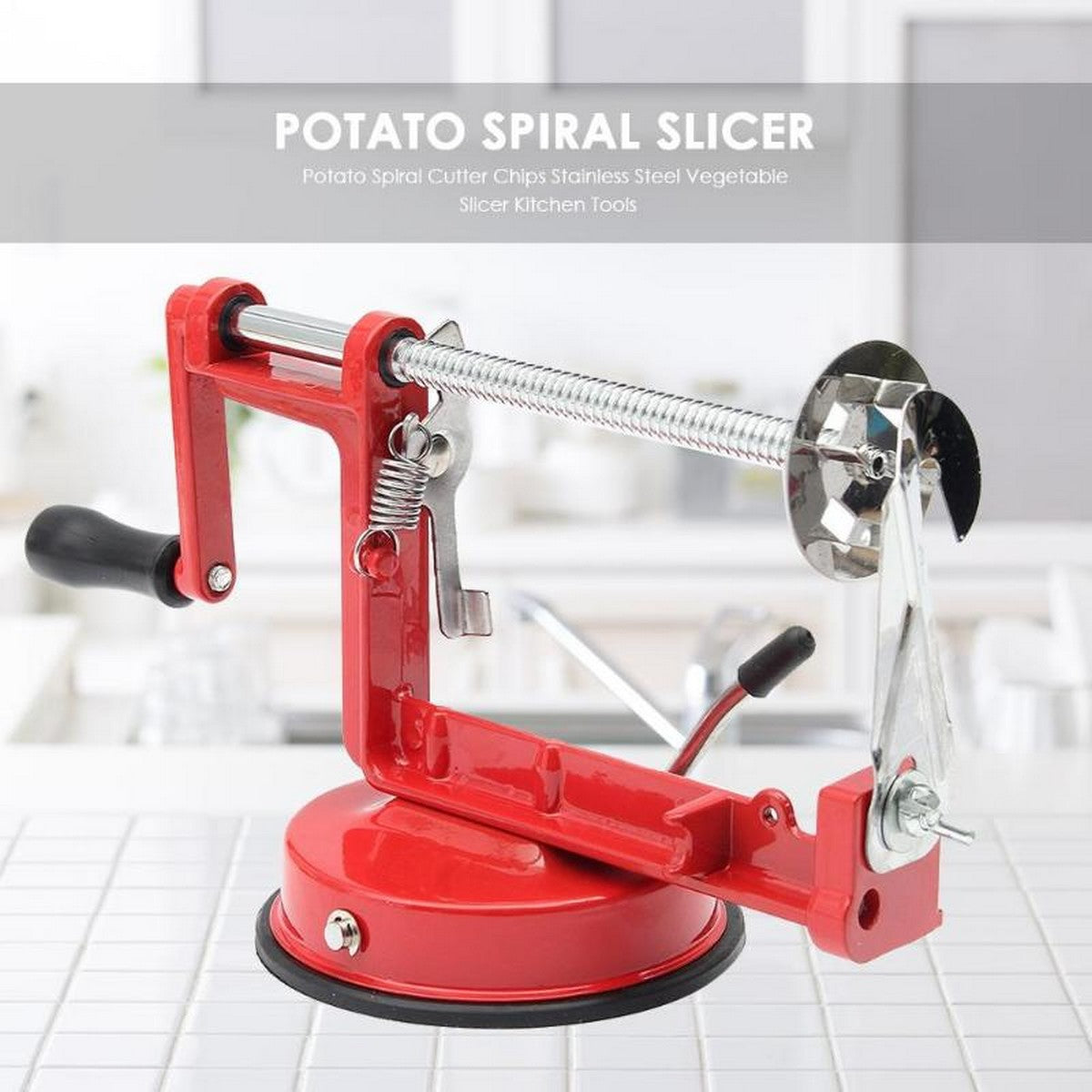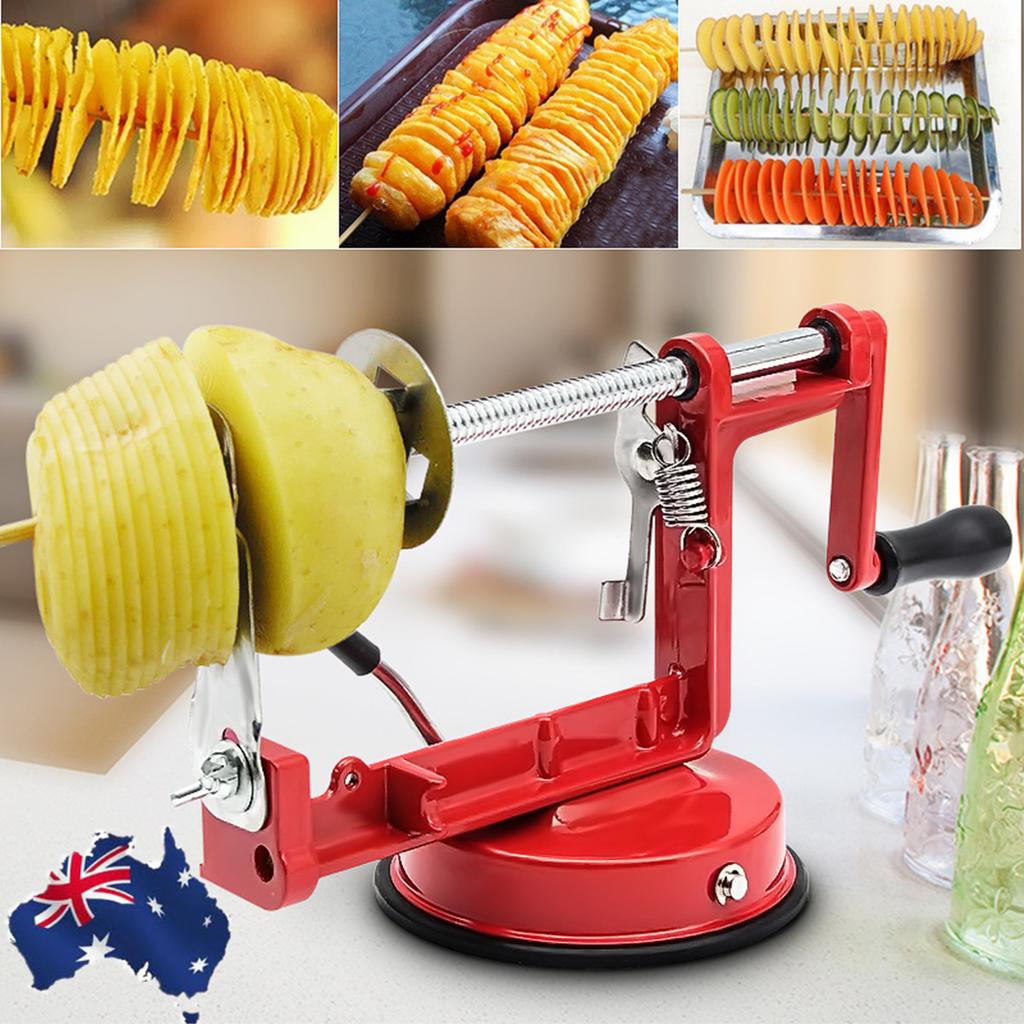 Manual Red Machine Vegetable Spiraliz Stainless Steel Twisted Potato Apple Slicer Spiral French Fry Cutter
Fixed chassis, chassis adsorbed on the surface of the table, according to the direction of the arrow can be adsorbed chassis.
Pull open the screw, one hand holds the Valentine card clasp, another hand pulls back.
Install the potato, to peel potatoes installed on the bamboo stick.
Start cutting, rotating the handle slowly pushing the potatoes.
Will be peeled potatoes peel potatoes tower is completed.
Delivery Charges are Rs 150/- Free Delivery For Orders Over Rs. 2,999/-
Orders received on Sundays and on Pakistan's National Holidays will be processed and shipped on the next working day.
Delivery time is between 2 to 5 working days (No delivery on Sundays). However delivery can take up to 7 working days during busy shopping season or in case of excess demand.
We confirm orders with incomplete details via call/sms or WhatsApp from our Customer Service Representative if you are a new customer.