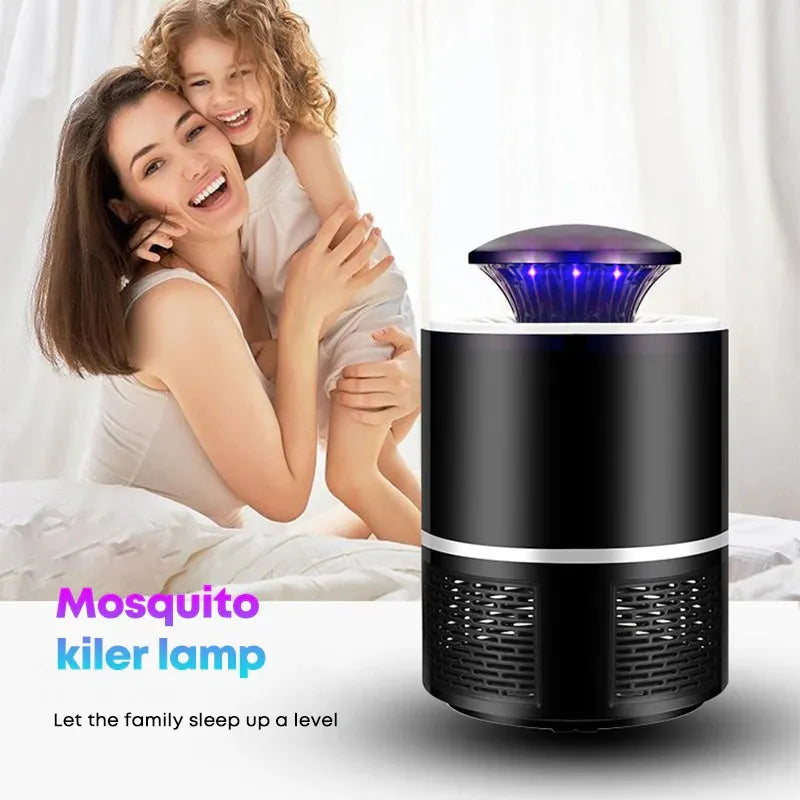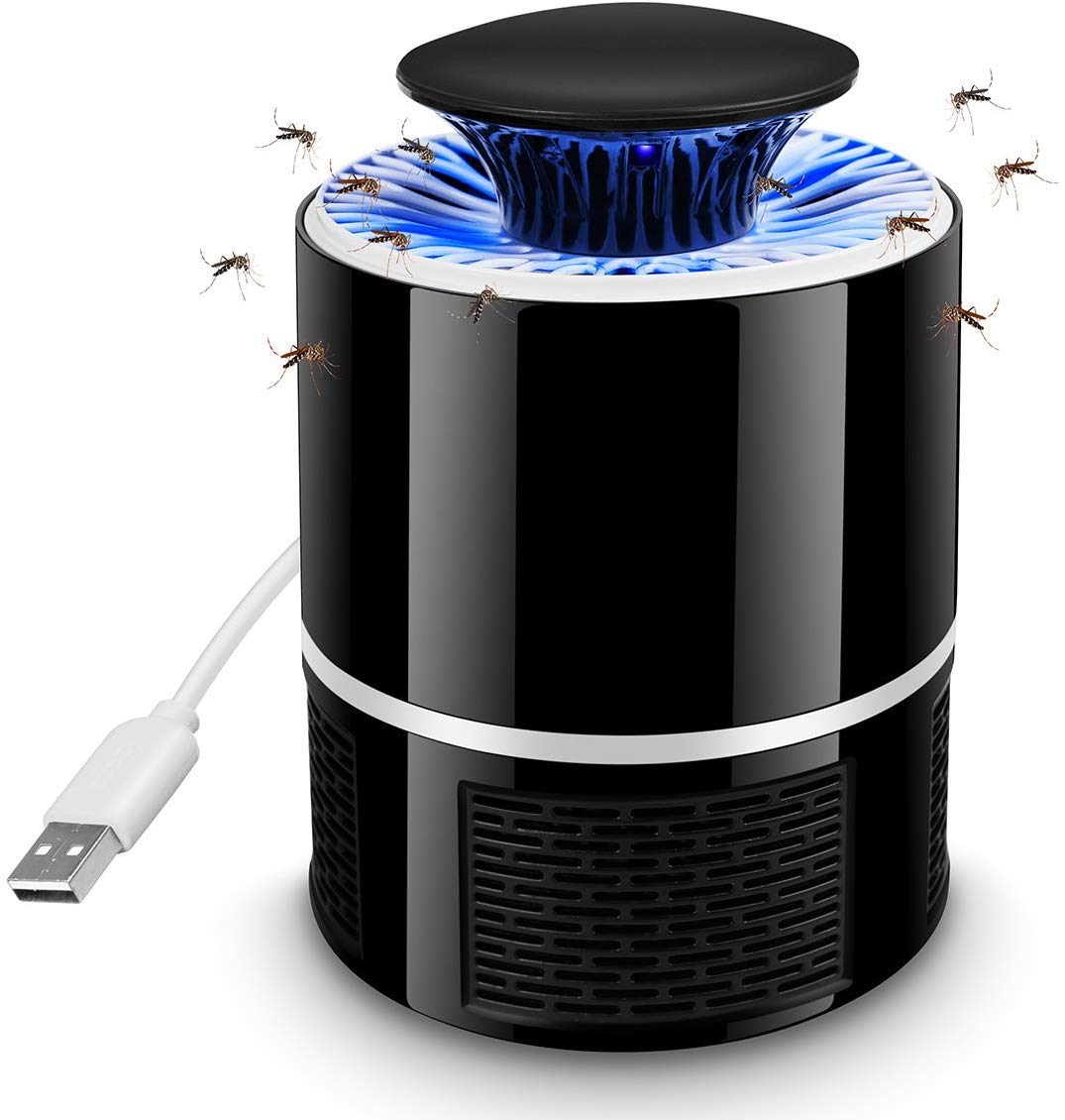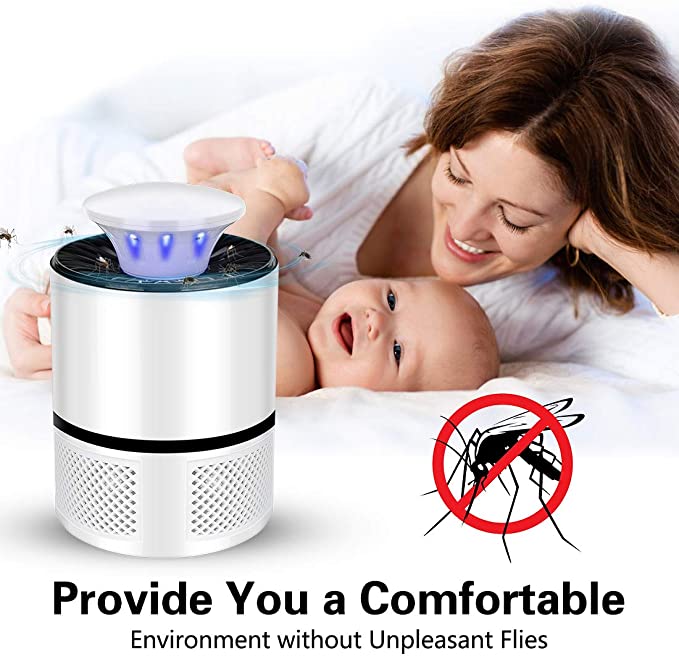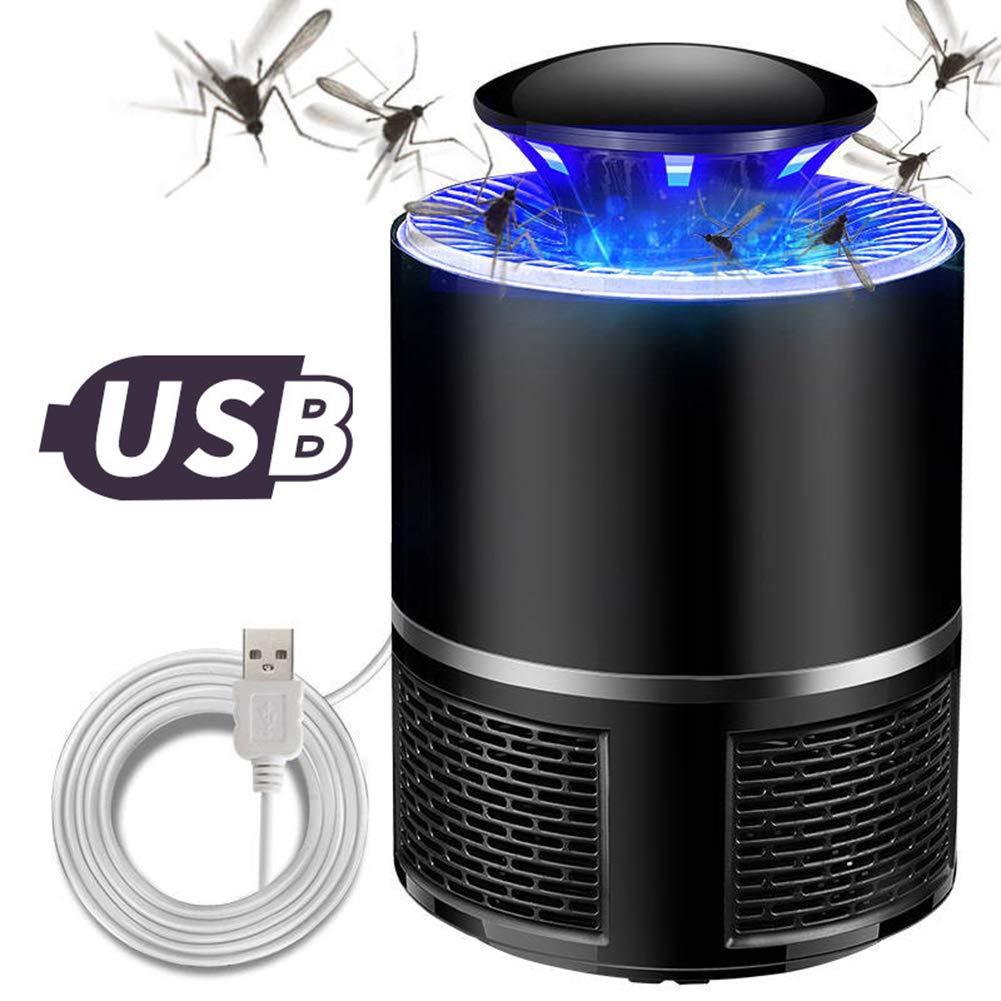 Electric USB Mosquito Killer – 365 Nano Wave Night Light Fly Bug Zapper Trap – Anti Mosquito LED Lamp
This hygienic, mosquito-killer lamp attracts and kills mosquitos without the use of smoke, harmful chemicals, or dangerous high-voltage equipment. Unlike other similar units, our lamp uses environmentally friendly, low-voltage LED's to attract flying mosquitos.
ABS environmental material is safe and durable.

LED light with 360-400nm purple light can attract mosquitoes or other insects easily.
Low voltage is energy-saving and safe to use.

Muting the fan ensures an almost quiet sleeping environment to ensure you can sleep well.
The powerful fan airflow can vortex to kill mosquitoes safely and easily by air drying and dehydration.
Simple exhaust air can pull a powerful airflow quickly.
The USB interface cable can be charged easily via tablet, power bank, or phone charger with 5V / 1-2A output.
The mosquito repellent mesh box can prevent mosquitoes from escaping to kill them effectively, which is easy to open for easy cleaning.
Material: ABS + Metal
Simple, safe solution to kill mosquitos in any room including a child's bedroom or nursery.
Delivery Charges are Rs 150/- Free Delivery For Orders Over Rs. 2,999/-
Orders received on Sundays and on Pakistan's National Holidays will be processed and shipped on the next working day.
Delivery time is between 2 to 5 working days (No delivery on Sundays). However delivery can take up to 7 working days during busy shopping season or in case of excess demand.
We confirm orders with incomplete details via call/sms or WhatsApp from our Customer Service Representative if you are a new customer.