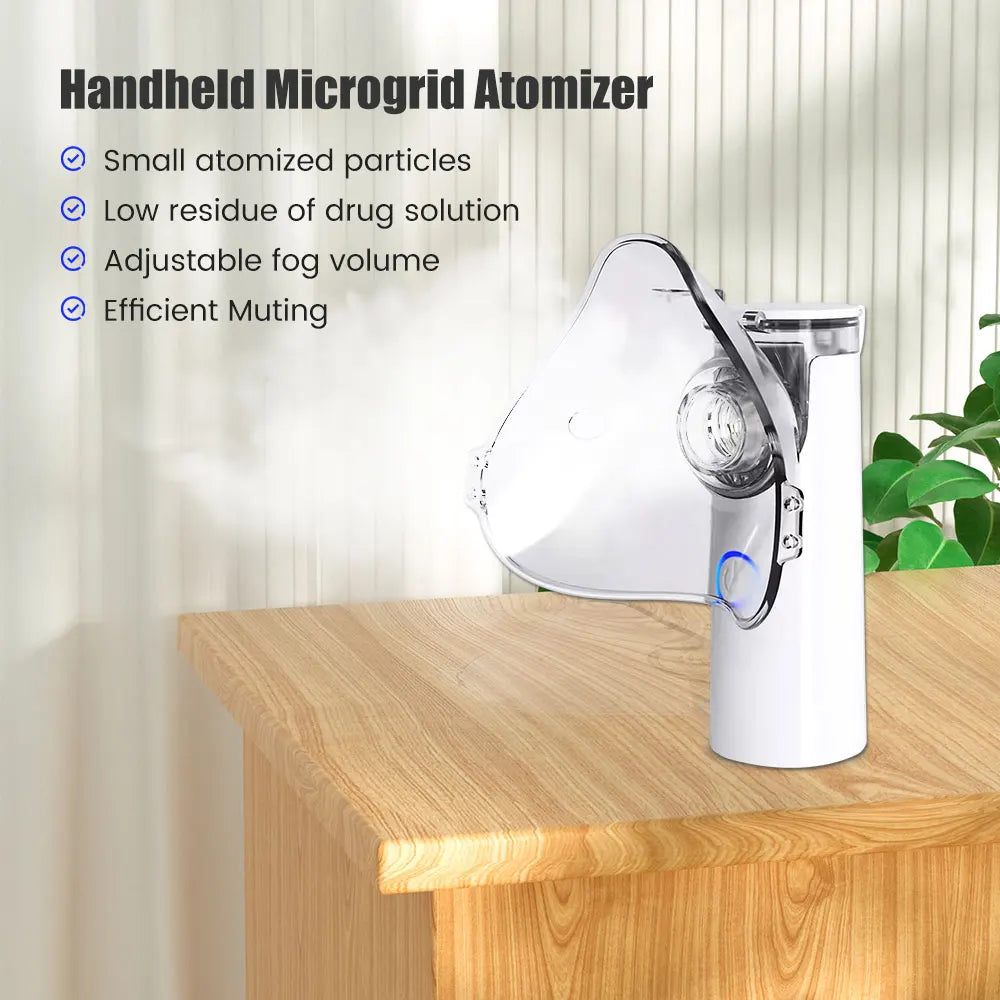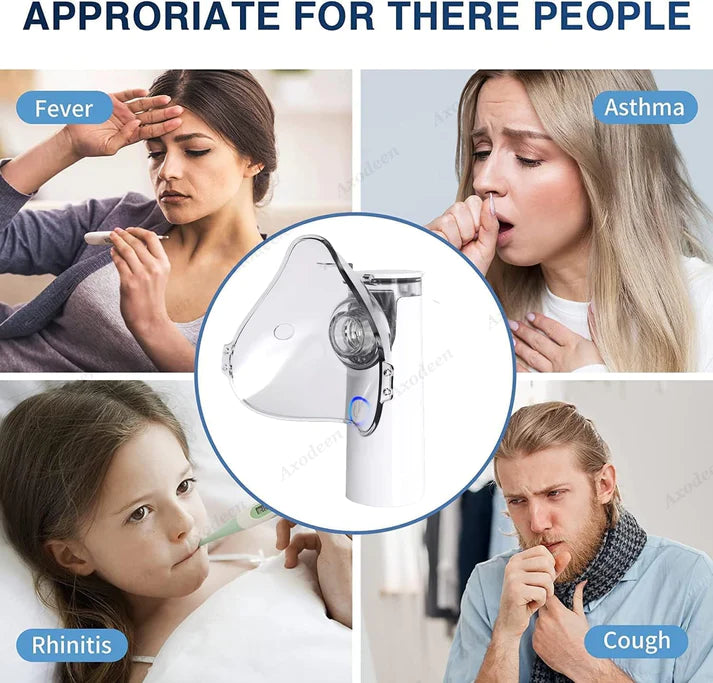 Portable Nebulizer - Nebulizer Machine for Adults and Kids, Mesh Nebulizer for Breathing Problems, Handheld Nebulizer
Product details:
This hand-held mesh inhaler has two modes:
 adult and child spray can adjust the atomization speed of the two modes to perfection.
Adult mode:
 atomization 0.25 ml/min
child mode:
 atomization 0.15 ml/min.
The fog is fine and soft, and can be absorbed better. It has micropore technology and upgraded atomization plates to produce fine and uniform fog. Continue to produce more and softer fog, reach the lungs, effectively relieve various respiratory symptoms, and let you breathe smoothly. It weighs only 0.2 pounds, so even children can easily carry it. At the same time, its mini-size design is easy to carry in pockets, handbags and computer bags, which can help us solve breathing problems anytime and anywhere.  
one-click start atomization. High and low atomization adjustable, suitable for people of different ages. Compact and portable, use this handheld nebulizer anytime and anywhere.
The handheld nebulizer produces about 3.7nm fine mist, which can penetrate into upper & lower y tract, bronchus, accelerate absorption rate.
Delivery Charges are Rs 150/- Free Delivery For Orders Over Rs. 2,999/-
Orders received on Sundays and on Pakistan's National Holidays will be processed and shipped on the next working day.
Delivery time is between 2 to 5 working days (No delivery on Sundays). However delivery can take up to 7 working days during busy shopping season or in case of excess demand.
We confirm orders with incomplete details via call/sms or WhatsApp from our Customer Service Representative if you are a new customer.