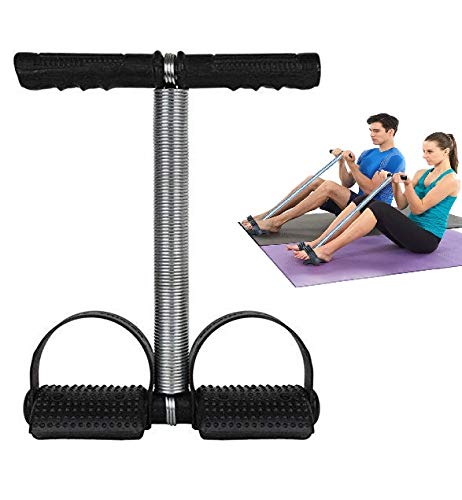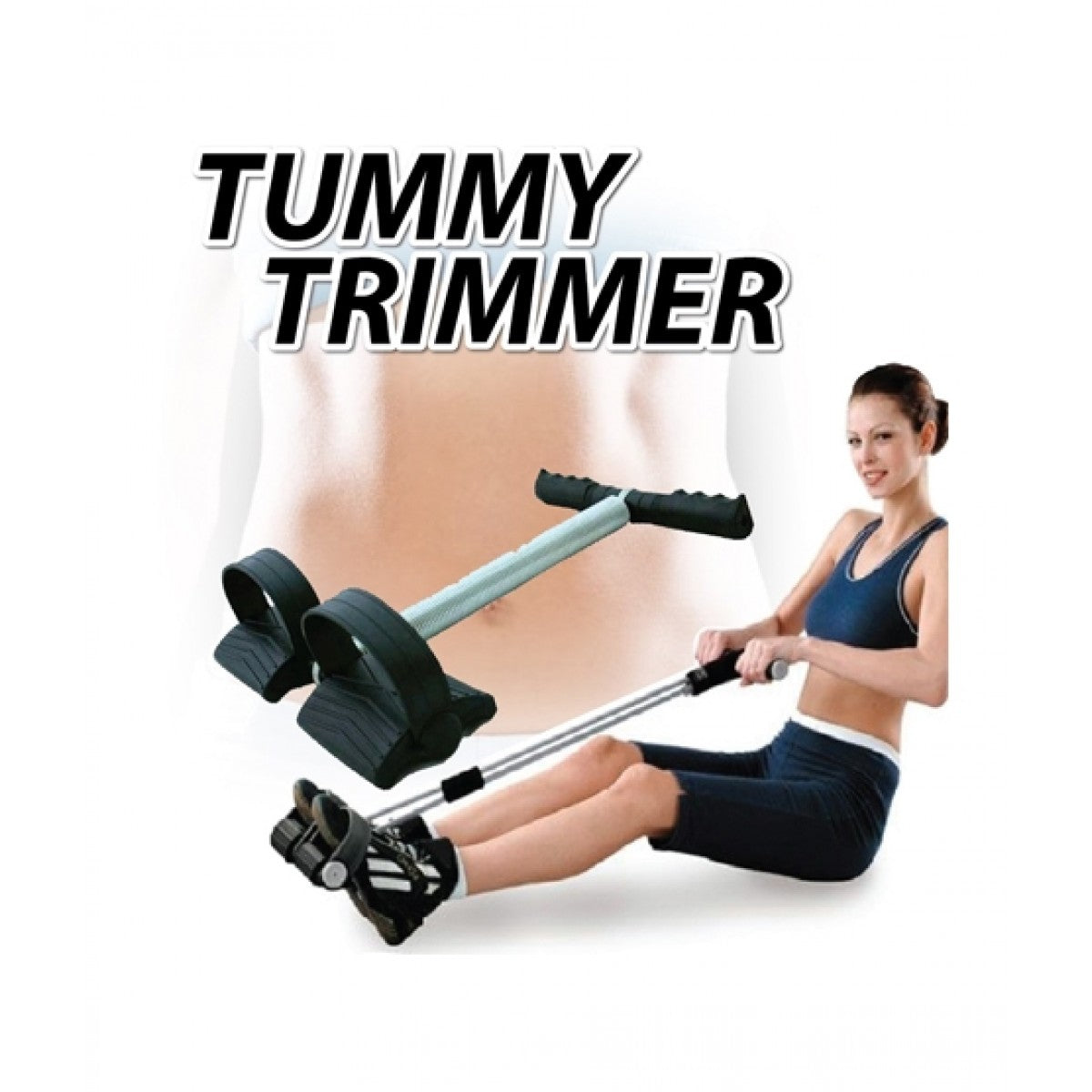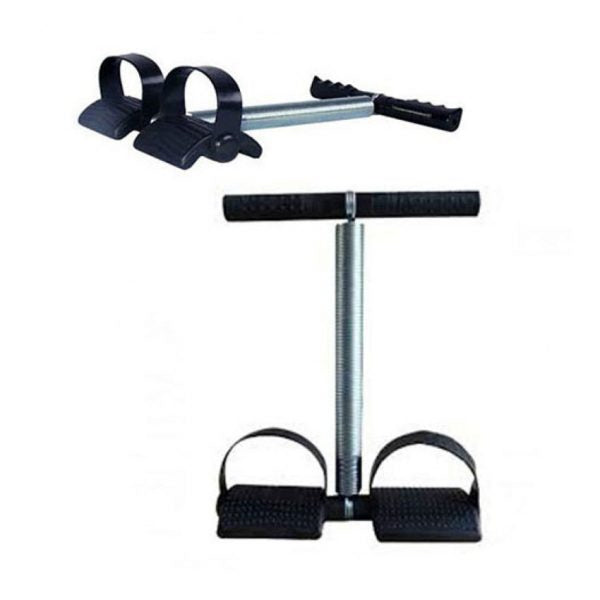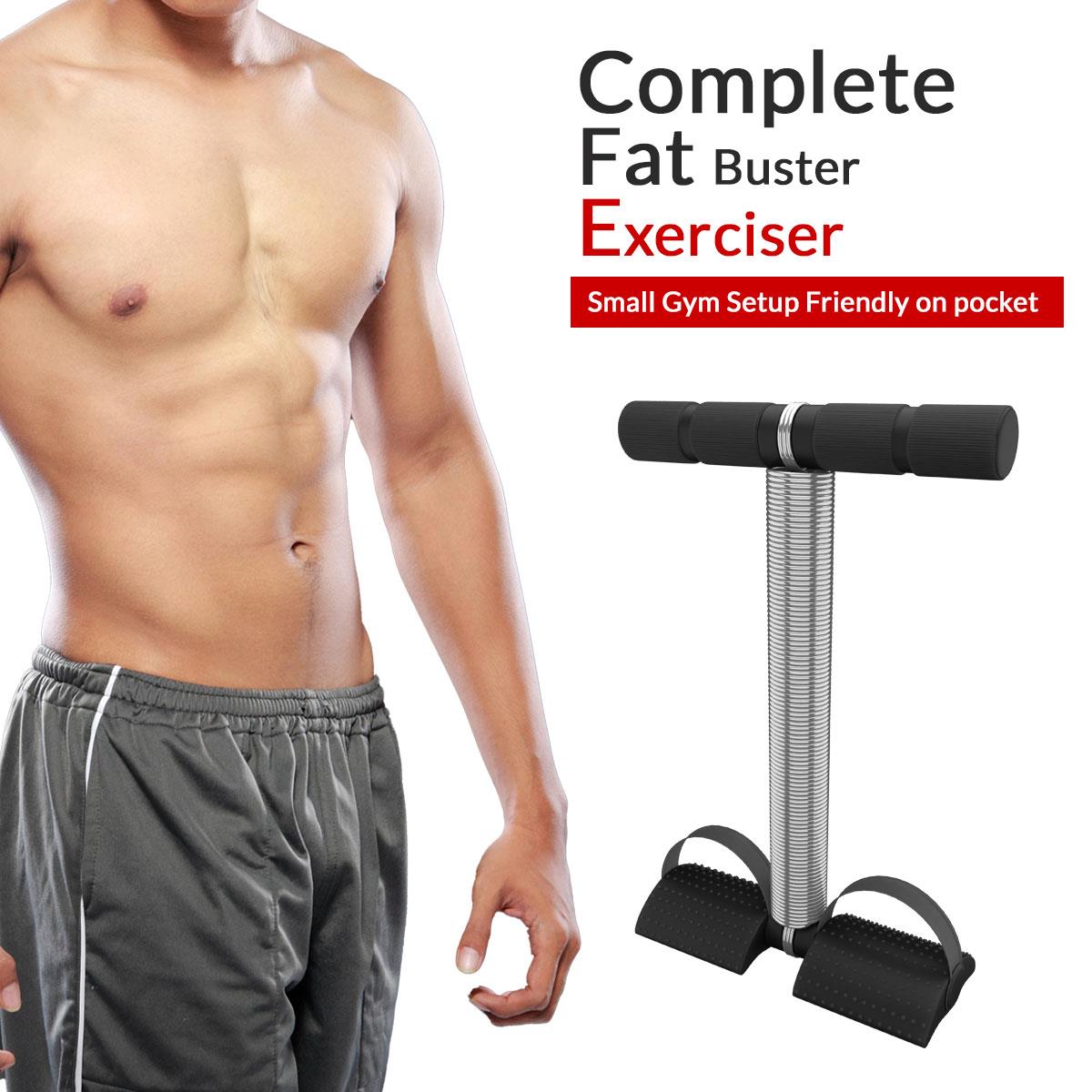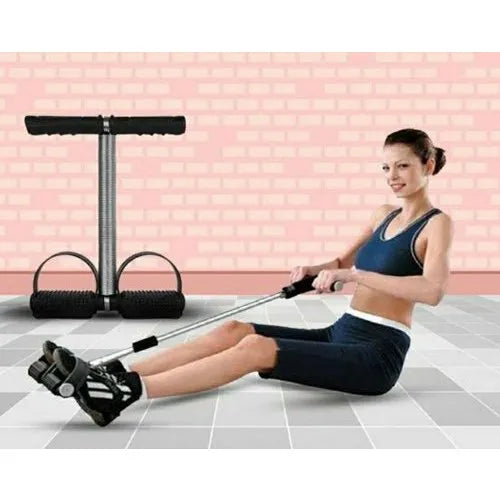 High Quality Tummy Trimmer Single Spring Home And Gym Exercise Helper Weight Loss Machine
Excellent grip
Strong & durable, made of high-quality plastic and spring.
Multiple weight loss exercises can be performed (abdomen, arm, chest, legs)
Burns belly fat & flattens abs quickly
Easy weight-losing tool
Lose fat, shape your body
Light-weight and portable
Single spring for more flexibility
No age or weight limitations
You can lose weight
For both home and commercial gyms, a high-quality tummy trimmer is a breakthrough. Single spring tummy trimmer is a simple and compact fitness aid (equipment) that brings the solution to obesity without biting into your time. It is a small exercise machine and can go in any backpack or short case. Exercise can be done wherever you find time and truth be said, even though you are a busy worker, it's a pretty easy way to keep fit. Due to its quick fat-burning ability, a tummy trimmer for women and men is an ideal tool.
Tummy Trimmer exercises, designed with the principle of minimalist effort, are not only detailed but very quick and easy to perform on a daily basis. To start seeing tummy trimmer benefits, all you need to do is find a flat place wide enough to match your lying posture and follow this tutorial.
Start by placing the feet into the accompanying pedals of the contoured foot. Reach down to keep the handle grips tightly and straighten out the respective handles and pedals with both your hands and feet. The third stage involves holding your legs straight and raising the handlebars up to your shoulders and then releasing the grip and continuing this procedure for fast and successful results for around 20-30 minutes a day.
Now begin leaning your body over to your feet after 3-5 days to tone your abdominal muscles (the tummy) in a rhythmic leanover, lean back pose every day for 20-30 minutes, and repeat until the effects are prominent.
Compared to a tummy slimming belt, a tummy trimmer is better because it tightens belly muscles apart from belly fat burning. Moreover, no risk of skin allergy is there in tummy trimmer whereas tummy slimming belt for women is allergic to the skin.
Being used as gym equipment for the chest and arm as well as for weight loss, it is the best home gym accessory for a better lifestyle.
Delivery Charges are Rs 150/- Free Delivery For Orders Over Rs. 2,999/-
Orders received on Sundays and on Pakistan's National Holidays will be processed and shipped on the next working day.
Delivery time is between 2 to 5 working days (No delivery on Sundays). However delivery can take up to 7 working days during busy shopping season or in case of excess demand.
We confirm orders with incomplete details via call/sms or WhatsApp from our Customer Service Representative if you are a new customer.
This is very good thing
This is very helpful for loss weight and fats