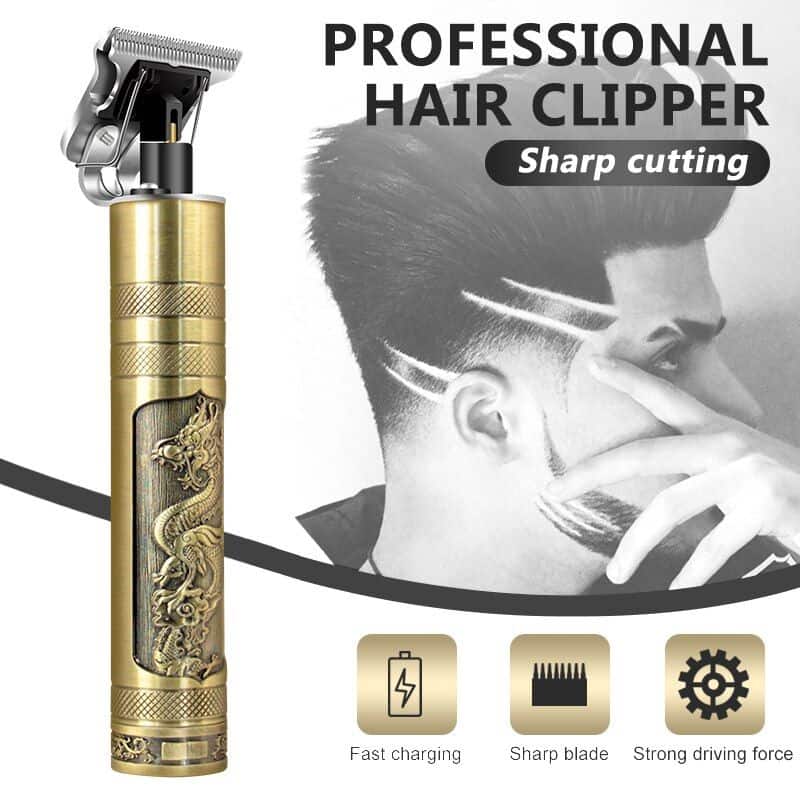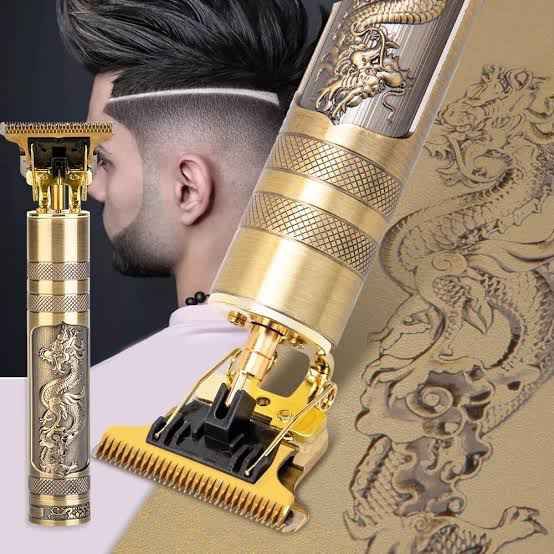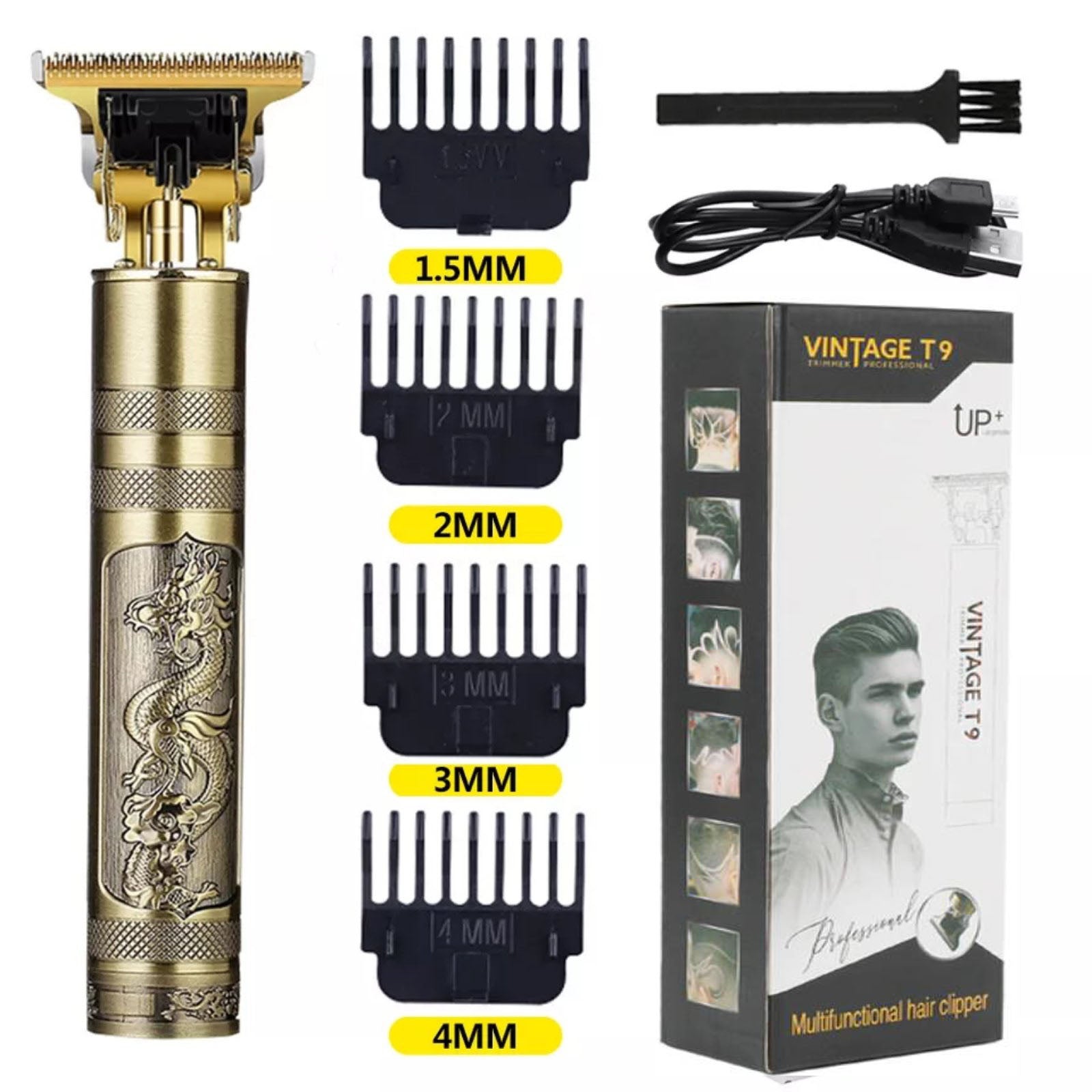 Vintage T9 Hair Trimmer - Shaving Machine Professional Hair Clipper - Rechargeable Electric Shaver Hair Removal Cutting Machine
Sharp stainless-steel blades provide a clean and precise cut, even on the thickest of hair.
Comes with a variety of cutting guides to help achieve the desired hair length and style.
Ergonomic design that fits comfortably in the hand, making it easy to maneuver and control.
A vintage design that adds a unique and stylish touch to any barbershop or salon.
Durable materials that ensure longevity and strength.
Specifications:

Model: T9 Professional Trimmer
Voltage: 110-240V
Frequency: 50-60Hz
Power: 10W
Blade Material: Stainless steel
Cutting Length: 0.8mm-2mm
Accessories: Cutting guides, cleaning brush, lubricating oil
Weight: 0.25kg
Dimensions: 16cm x 4cm x 3.5cm


Delivery Charges are Rs 150/- Free Delivery For Orders Over Rs. 2,999/-
Orders received on Sundays and on Pakistan's National Holidays will be processed and shipped on the next working day.
Delivery time is between 2 to 5 working days (No delivery on Sundays). However delivery can take up to 7 working days during busy shopping season or in case of excess demand.
We confirm orders with incomplete details via call/sms or WhatsApp from our Customer Service Representative if you are a new customer.