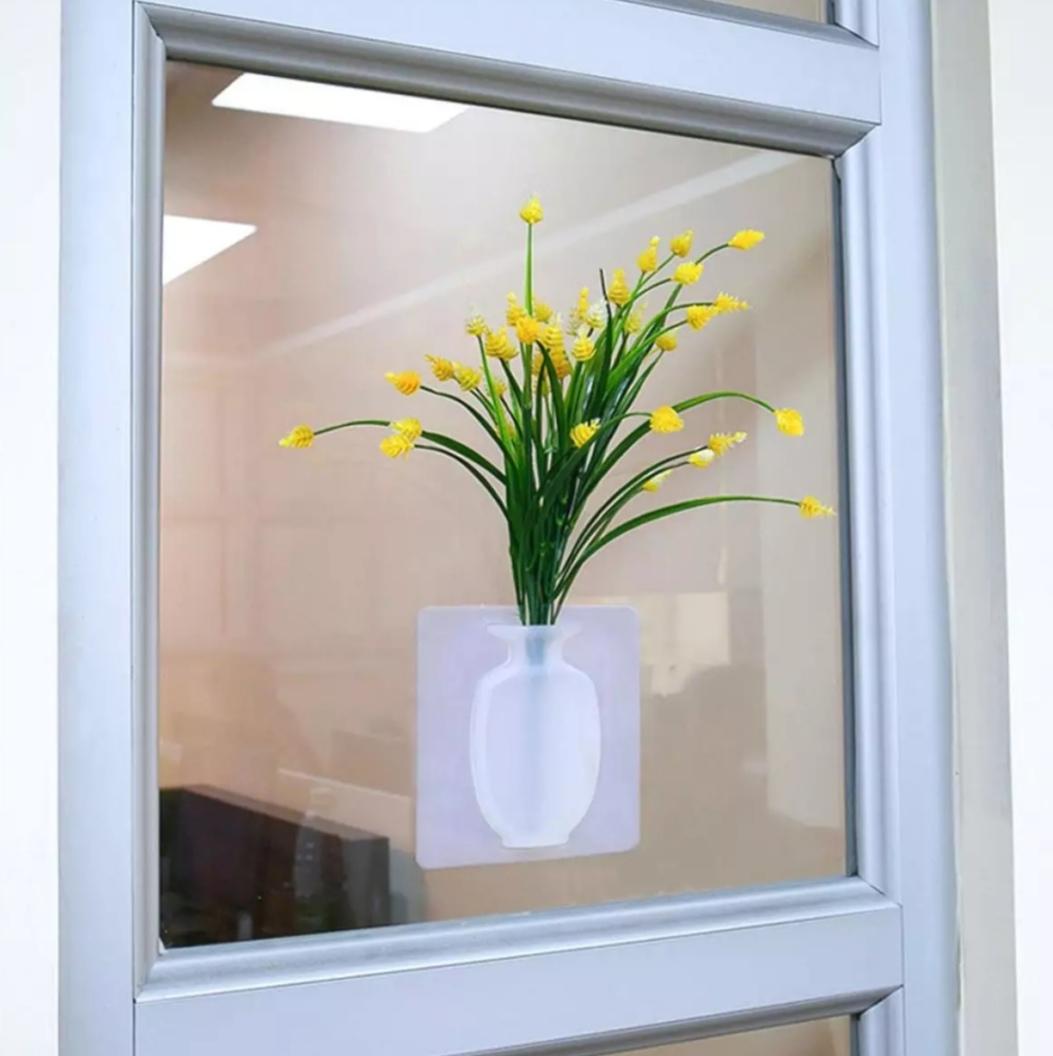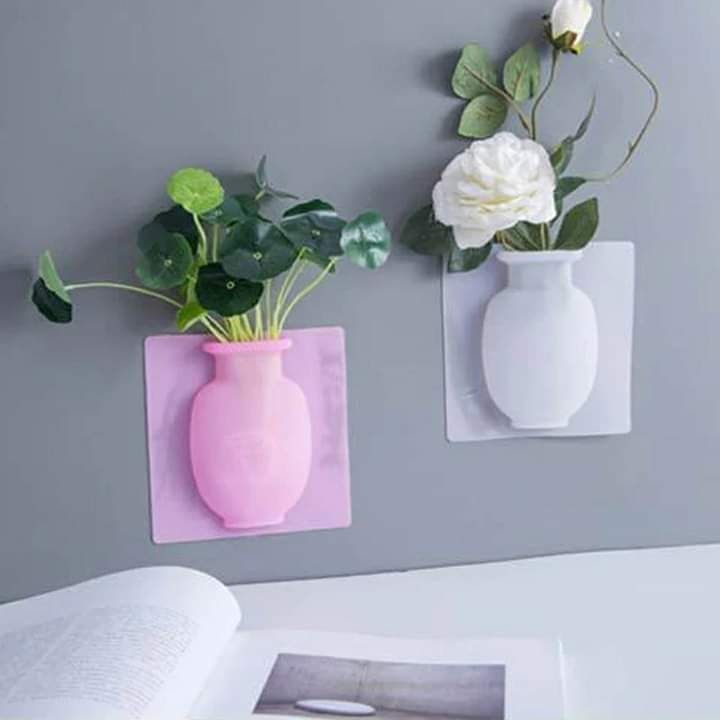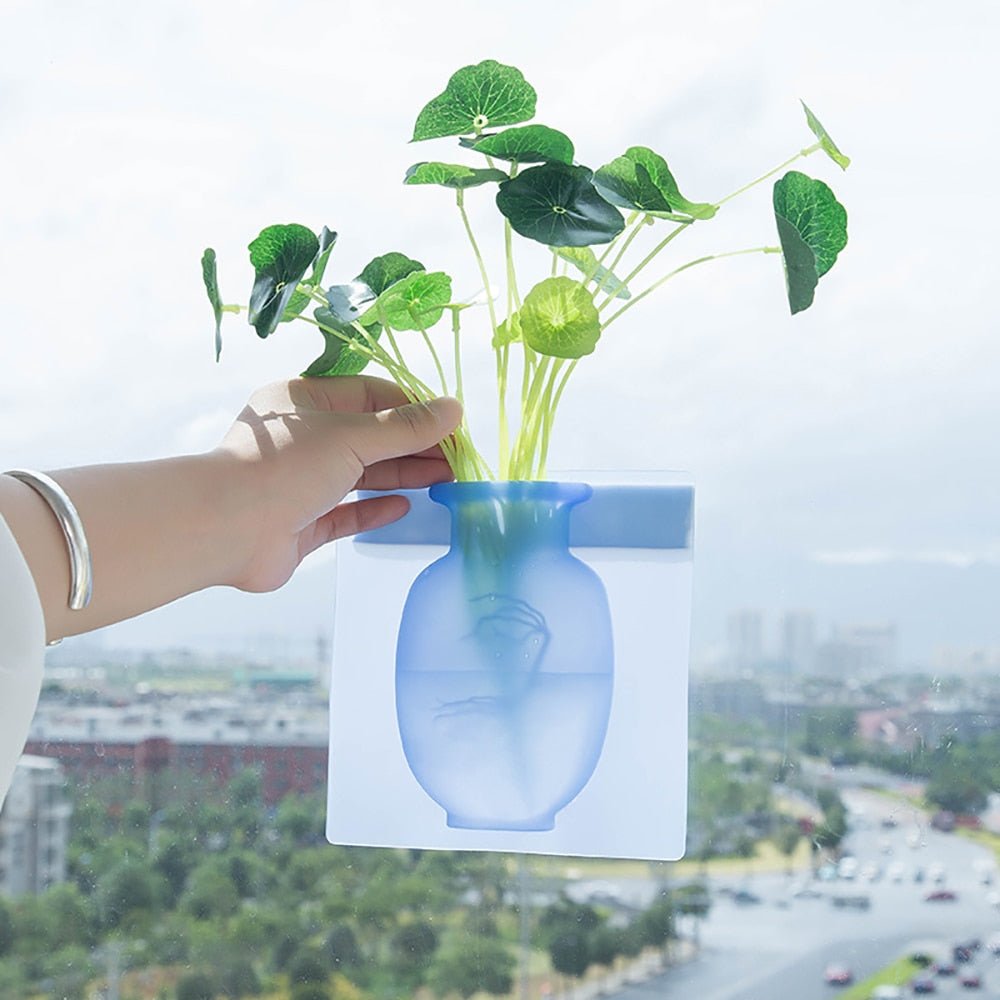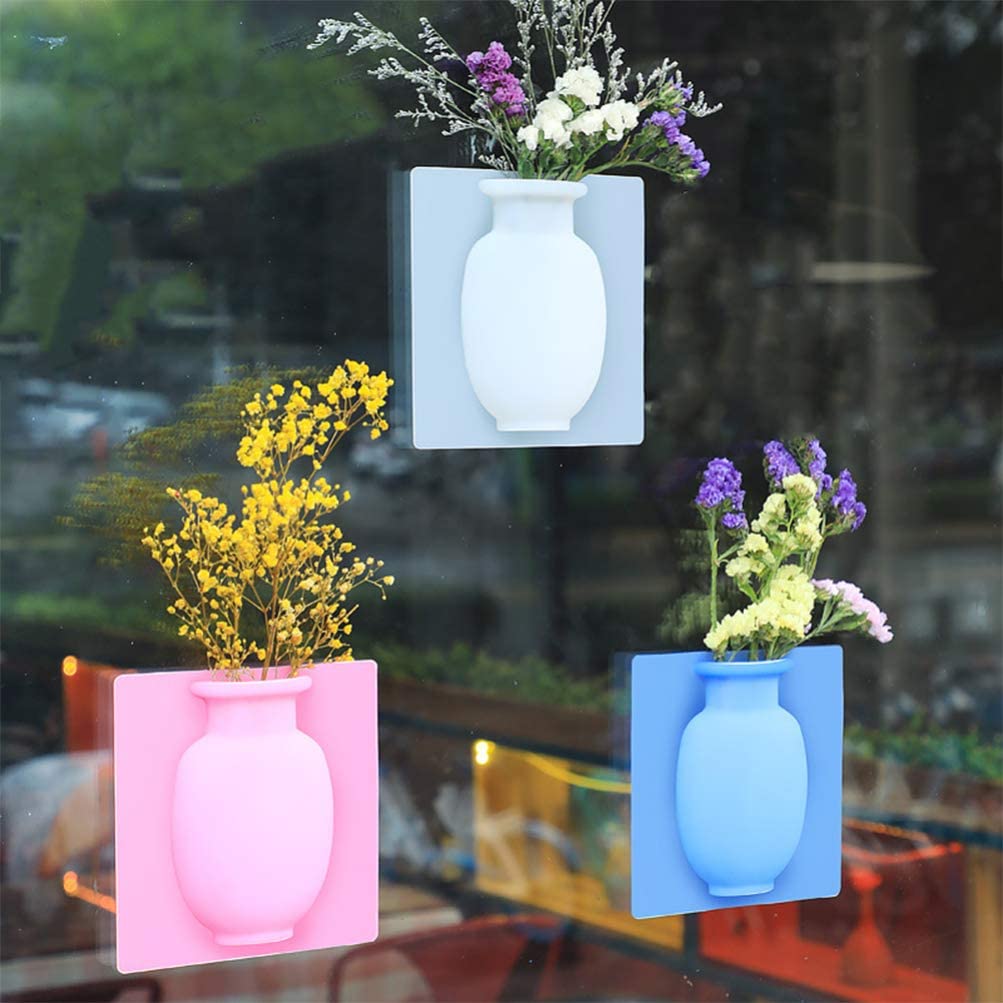 (Pack of 2) Wall Hanging Silicone Flower Pot Sticker Plant Rack for Decoration Home Kitchen Office Bathroom Silicon flower vase, Silicon wall flower pot, Silicon wall flower pot stand
Product Details
Material:

 

Silicone. The decoration vase is made of silicone material, which can not be broken. You don't have to worry about your kids or pets breaking the vase.
Self-Adhesive Design:

 

Strong adsorption, Load weight: 5kg / 11lb, don't need to glue or nail, no hurt wall, leave no trace, keep the wall clean and tidy.
Removable and Reusable:

 

The flower vase can be removed and used repeatedly. You just need to clean its back and the surface you want to stick to.
Application:

 

Wall mounts hanging vases can stick the vase directly to any smooth surface such as windows, glass doors, mirrors, refrigerators, glass cabinets, ceramic tile, etc.

Suitable for any party, exhibition, wedding, vacation, home, or office decoration.

Non-toxic and odorless, tear-resistant, long service life.

The back of the traceless silicone flower vase is made of nano-scale polymer materials.

It seems that there are hundreds of thousands of suction cups, which will not fall after being adsorbed on a smooth surface.

After pouring freshwater to plant real flowers, it is still stable.

Silicone Flower Vases are made of high-quality silicone and will not break.

You don't have to worry about children or pets being injured by breaking the vase.

Don't worry about destroying the integrity of the wall.

You only need to tear off the sticker on the flower vase back and clean the back and the surface to adhere.

You only need to wash the vase with water to reuse it.
Delivery Charges are Rs 150/- Free Delivery For Orders Over Rs. 2,999/-
Orders received on Sundays and on Pakistan's National Holidays will be processed and shipped on the next working day.
Delivery time is between 2 to 5 working days (No delivery on Sundays). However delivery can take up to 7 working days during busy shopping season or in case of excess demand.
We confirm orders with incomplete details via call/sms or WhatsApp from our Customer Service Representative if you are a new customer.